Looking for a great way to save on energy costs? The Bug Man sells door sweep brushes!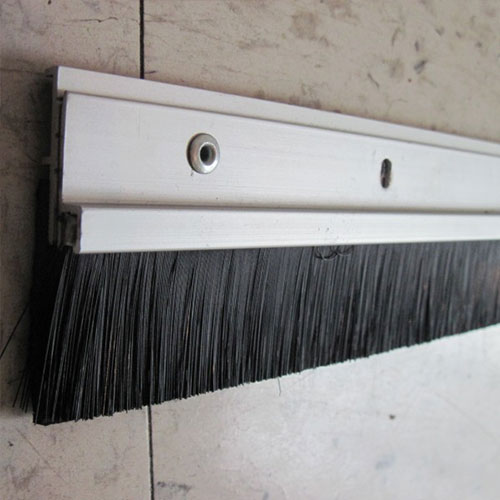 Arkansas summers can be brutal, and air conditioning costs begin to skyrocket as the days get longer and more humid. This is particularly true in a warehouse or large commercial building. With so many loading and unloading gates and doors, a climate controlled warehouse can often feature a lot of highly drafty areas and doors that are opening and closing frequently. What can you do?
The Bug Man has been in business since 1976, and has long been Arkansas' most trusted name in insect control, annual termite inspections, and humane animal removal services. We also carry Sealeze Pest Control Door Sweep Brush products which offer seals for gaps up to 4 inches that will fit dock levelers, rolling/overhead doors, and even aircraft hangar doors. When you install brush door seals, you have a consistent means to manage the waste created by a drafty door, and an inexpensive way to keep insects and rodents out. During the cold winter months, we're not as busy swatting flying insects constantly, but we should always be concerned about eliminating places for them to access the home or business, hibernate and/or lay their eggs. Door sweep brushes are an effective weapon in your overall pest control plan.
Sealeze door sweep brushes are all built to strict manufacturing standards, and feature densely woven nylon bristles that form a tight, flexible seal around exterior and overhead doors. Even if the surface is uneven, the bristles will lock together to eliminate light, odors, and sounds. Pests will be far less likely to stop in for a visit if they don't see an easy way in, or can't smell a potential food source. They're also chemical free, which comes in handy for foodservice operations and businesses that are interested in running a green and natural operation and reducing their carbon footprint.
For more information about door sweeps or quality pest management services, contact us online, or give us a call at (501) 663-9464.