Mosquito Treatment
Mosquito Service Plans

Are mosquitoes spoiling your outdoor fun? Do you have a special event planned this summer and want to make sure mosquitoes are not invited? We offer both one time mosquito treatment service as well as summer treatment plans.
What works best for you?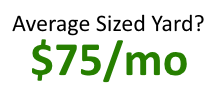 The Bug Man, Inc. offers monthly mosquito treatment plans from April to October each year, averaging $75 per month for an average-sized yard. We also offer one-time services if you have a special event or just need a one-time treatment.
Ready to get started? Sign Up below.
Mosquitoes are a serious health threat.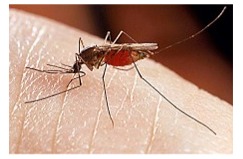 Mosquitoes are estimated to transmit disease to more than 70 million people annually. The mosquito genus Anopheles carries the malaria parasite. Worldwide, malaria is a leading cause of premature mortality, particularly in children under the age of five, with around 5.3 million deaths annually, according to the Centers for Disease Control.
The viral diseases yellow fever and dengue fever are transmitted mostly by Aedes aegypti mosquitoes. Other viral diseases like epidemic polyarthritis, Rift Valley fever, Ross River Fever, St. Louis encephalitis, West Nile virus, Japanese encephalitis, La Crosse encephalitis and several other encephalitis type diseases are carried by several different mosquitoes. Eastern equine encephalitis and Western equine encephalitis occurs in the United States where it causes disease in humans, horses, and some bird species.
Because of the high mortality rate, Eastern equine encephalitis and Western equine encephalitis are regarded as two of the most serious mosquito-borne diseases in the United States. Symptoms range from mild flu-like illness to encephalitis, coma and death. West Nile virus was introduced into the United States in 1999 and by 2003 had spread to almost every state with over 3,000 cases in 2006.