Pest Control


Pest Control is The Bug Man's specialty. We service both commercial and residential accounts. And check this out — at The Bug Man Inc., your satisfaction is our only contract! You can discontinue your service at any time, for any reason. We are so confident in our service that no contract is required!
Commercial Pest Control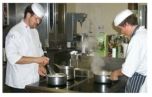 We offer only the most modern techniques and materials when handling your business. We are AIB trained and offer bar-coded tracking of your service and a 24 hour service response guarantee.
We currently serve many of the most respected businesses in Central Arkansas. Don't take a chance with your customers' confidence.
Residential Pest Control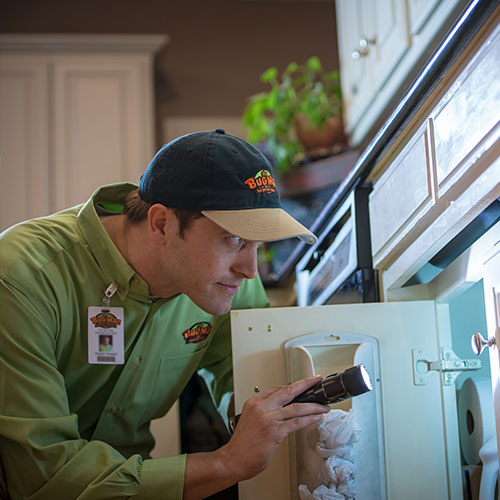 We guarantee that your problems will be solved by our Purdue University trained employees. Our honest and friendly technicians will quickly respond to your concerns within 24 hours. We offer two primary residential service plans:
Quarterly Service Plan
With our Quarterly Service Plan, we perform an initial treatment both inside and outside of your home or office. For residential accounts, we return to perform an outdoor treatment once every three months. Residential customers must call to schedule an appointment with us for any further indoor services that are needed beyond the initial treatment. Commercial customers receive both indoor and outdoor treatments once every three months. For all accounts on our Quarterly Service Plan, we require you keep a credit card on file with us for payment.
We treat for pests that include ants (including fire ants), spiders, roaches, millipedes, centipedes, pill bugs, crickets, rats and mice, etc. We must exclude Brown Recluse spiders and flying insects in this service, but we can treat for these separately.
Any problem with covered insects or rodents inside will be treated at no extra charge.
One Time Service Plan
With our One Time Service Plan, we treat for specific problems, i.e. roaches, ants, fleas, spiders, millipedes, centipedes, rats, and mice, etc.
With one treatment we rid your home of the specific pest and in most cases offer a 90 day warranty. If during that 90 day warranty period you experience problems with the same pest, we will re-treat at no additional charge.
As with all our services, your satisfaction is guaranteed or your money back.
Mosquito Service Plans

Are mosquitoes spoiling your outdoor fun? Do you have a special event planned this summer and want to make sure mosquitoes are not invited? We offer both one time mosquito treatment service as well as summer treatment plans. Read more about it by clicking this link.