Join our team at The Bug Man!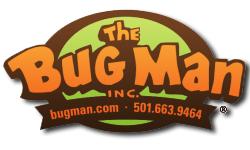 The Bug Man, Inc. has been Arkansas' leading full-service pest control company since 1976, and we take our commitment to legendary service very seriously! We offer annual termite inspections and no-contract pest control in Little Rock, and we're also proud to service customers in the communities of Benton, Cabot, Conway, Hot Springs, Pine Bluff, and Searcy. We stay very busy keeping homes and businesses in The Natural State free from insect and rodent infestations, and we're always looking for hard-working self-starters to join our team.
We offer a highly supportive working environment and competitive compensation commensurate with experience. We also offer a generous benefits package for our team members and pay full-on employee health insurance, dental insurance and long/short term disability. In order to join our team, you'll need to live in Arkansas and show proof of U.S. citizenship via the federal I-9 employment eligibility verification form or have a work visa. You'll also need to include the following information with your application:
High School Diploma or GED
Valid Driver's License-Our employees are required to operate company vehicles and need to have a clean driving history. We'll make a copy of your driver's license and confirm that your driving record meets or exceeds the driver safety standards established by the CPS Insurance Company.
Professional references-We accept personal references but prefer to speak to previous supervisors or other individuals who are qualified to comment on your work history. We also perform a criminal background search on all applicants.
We are a drug-free company, and all employment offers are contingent on a pre-employment drug screening; please notify the testing center of all prescription drugs you're taking at the time of your test. Our pest control specialists are also required to sign a non-competitive work agreement that states that you will not work with a competitor for a period of three years upon termination from The Bug Man, Inc. for any reason.
Our team at The Bug Man has been helping Arkansas homeowners keep their homes pest-free since 1976, and the only thing that's missing is you! Call us at 501-663-9464 or contact us online if you have any questions, and click here to review our current opportunities and submit your employment application. The Bug Man, Inc. is an equal-opportunity employer.