When you say hello to the Bug Man, you can say goodbye to mosquitoes!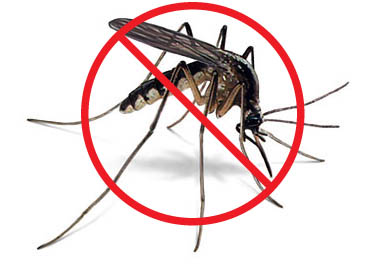 As we wrap up another Arkansas summer, we owe it to ourselves to get outside as much as we can, and create great new memories with our family and friends. Unfortunately, if you're unfortunate enough to have an infestation of mosquitoes, indoors in front of the TV might feel like your only choice. Chances are, you already do that way too much, and our team at The Bug Man is here to help you reclaim your home and yard from unwanted insects and wildlife.
In addition to being a nuisance, mosquitoes have been responsible for the spread of numerous illnesses such as Malaria, Dengue Fever, West Nile virus and Zika virus. But the good news is that when it comes to mosquitoes, treatment can be highly effective if you take a proactive approach. We're always a phone call away when you need our services, and we also have a few easy DIY solutions that you can put to use right away:
Natural Solutions-If you don't keep your lawn mowed and your hedges trimmed, you're creating an ideal habitat for many yard pests. Mosquitoes reproduce in stagnant water, so be sure to empty pet food dishes, kiddie pools, and birdbaths. If there are any trouble areas where rainwater accumulates, you might consider installing a French drain. If you have a garden, be sure to plant some citronella, mint, garlic, chrysanthemums, and marigolds. In addition to repelling mosquitoes and other insects, they attract dragonflies, which are harmless to humans, and natural insect predators.
Low-Tech Solutions-A screened-in porch is a great defense that can also add to the resale value of your home, or you can purchase large screened-in canopies at most sporting goods retailers. Fans are also a very effective deterrent, because mosquitoes can't fly well in winds that exceed 10 MPH.
Mosquito treatment plans-The Bug Man offers affordable monthly service plans from April through October that cost about $75 a month for an average sized yard. We also one-time treatments if you need to prepare for a special event. Let us know what we can do to help, and we'll make specific recommendations to keep your yard mosquito-free.
If you have any questions, or would like to schedule service, contact us online, or at 501-663-9464.