Whatever You've Got Bugging You – The Bug Man Can Help!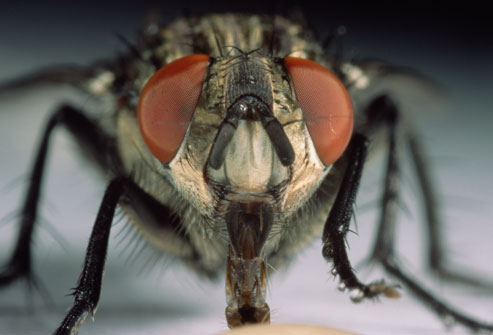 You've worked hard to create a comfortable home for your family and friends, and the last thing that you want is to share it with uninvited animals or insects. The good news is that you can avoid most infestations with an "ounce of prevention!"
Our team at The Bug Man, Inc. has been helping Arkansas homeowners with all of their wildlife and pest control needs for four decades and counting, and help is always a phone call away! Contact us at the first sign of any infestation, and we'll be there in a flash! In the meantime, here are a few easy things that you can do on your own to keep unwanted pests away:
Household Cleanliness-Insects and rodents usually enter your home because they're looking for food. That's why it's crucial to take out your trash every night, and to keep your sink free of dirty dishes. But it doesn't stop there! You need to thoroughly clean behind your appliances regularly, and sweep and mop on at least a weekly basis.
Access to Attics and Crawlspaces-An important part of raccoon, opossum, mouse, and rat control is to deny them access. Be on the lookout for any damage to the screens on windows and crawlspace vents, as well as cracks and water damage to your eaves and soffit. You'd be amazed at what kinds of rodents can squeeze through the tiniest cracks, so when you find them, be sure to fix them right away!
Natural and Chemical Repellants-Certain kinds of plants and essential oils, such as mint, marigold, onion, and citronella have natural insect repellant properties, and are completely safe around children and pets. If those aren't effective, chemical treatments are also an option. Just be sure that the products that you use are the right ones for the pests that you're dealing with, and read the safety labeling before use. And stay away from foggers, which can actually lead to an increase in well-hidden insect populations as they seek to escape.
Your home should be a comfortable place for you and your family to relax and create memories, and you don't want to share it with unwanted pests. Whether you need to get rid of an infestation, or want to prevent one, we're here to help! Schedule your service call here, or at 501-663-9464.