We've been keeping homes pest free since 1976. Let us make you our next satisfied customer!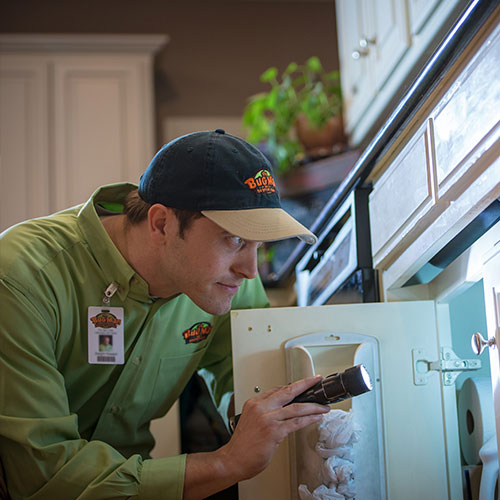 If you're new to Central Arkansas, it won't take you long to learn that bugs are a fact of life here in the Natural State. The good news is that you don't have to put up with them when you've got top-notch, state-of-the-art pest control services a phone call or mouse click away.
The Bug Man Inc. has been one of the leading Arkansas pest control companies for more than 42 years. Since 1976, people have come to depend on us to keep bugs and other pests out of their homes (and out of their hair). Whether you've got roaches in your cupboard, snakes in your crawlspace, or even bats in your belfry, it only takes one call to evict them all!
The Bug Man offers pest control services, humane animal removal, termite control, and bed bug elimination. We'll even help you rid your yard of mosquitoes so you won't have to worry about being the main course at your next backyard cookout. We also offer moisture control, crawl space encapsulation and ventilation, and fungus control to keep the underside of your home from being an all-you-can-eat buffet to a family of buggy trespassers.
When you call The Bug Man, we'll come out and do a free, no obligation pest inspection and provide you with a full estimate of what will be required to free you of any infestations. And you can start saving right away with these money saving coupons that you can download from our website as our way of saying "Welcome to the neighborhood, friend!"
With nine locations throughout Central Arkansas to serve you, relief from an invasion of bugs or critters is just a phone call away. When you're ready to give bugs the boot, call us toll free today at 877-632-2847 or contact us online at this link and we'll help you make your house your home again!
If you have any questions, or need to schedule a service appointment, contact us online, or give us a call at (501) 663-9464.