We make scheduling your annual termite inspection easy and affordable!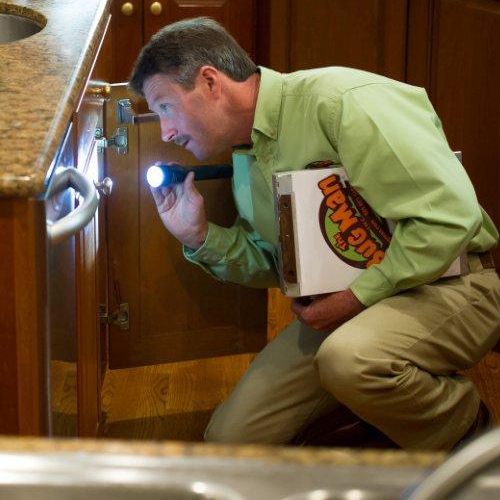 You make a big investment in your home, and the last thing you want to worry about is termite damage! Each year termites cause more property damage than fires, floods, and other natural disasters combined, and an annual termite inspection is your best defense against a future infestation. You'll enjoy peace of mind all year long, and our experts will be there to help at the first sign of trouble.
Our team at The Bug Man is always here to help you keep your home pest-free, and we're a phone call away when you're ready to schedule your annual termite inspection. We have the training and expertise to spot termite activity and take action, and you'll enjoy year-round peace of mind with our experts in your corner. Termite activity is hard to spot with an untrained eye, but here are a few things that you can do on your own to keep your home protected.
Look for "mud tubes" on the sides of your home-Mud tubes are composed of frass (droppings) and saliva, and they provide termites the moisture and transportation system that they need to gain access to your home. Mud tubes look a little like a spiderweb, and they're built from the ground up.
Deal with wood rot and water damage immediately-If you have any water damage, be sure to replace rotten wood right away. Termites love the taste of raw, unpainted wood, so be sure to repaint the new wood on your soffits and fascia right away.
Mow your lawn and trim your hedges-Mowing your lawn is an essential part of pest control because it eliminates common pest habitats. You'll also want to make sure to trim the hedges that are adjacent to your home. If you have any large tree branches that are in direct contact with your roof, you'll want to trim them so that you're not creating easy access for termites and other common household pests.
If you have any questions about termite treatment, or would like to schedule a termite inspection, contact us online , or give us a call at 501-663-9464.