Want to save money on your annual termite inspection? We can help!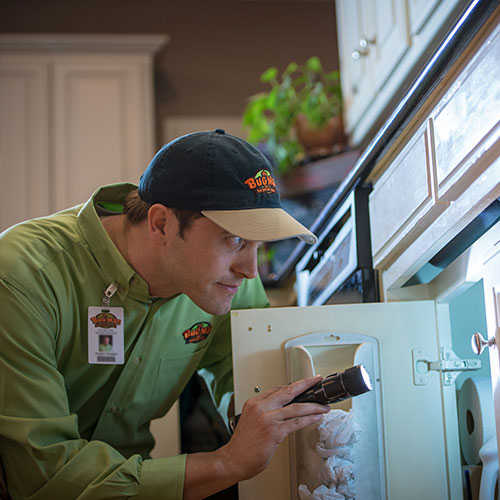 There are few things more inconvenient for homeowners than an infestation of termites! It's nearly impossible to detect early activity, and you might not even realize that you have a problem until you wind up with thousands of dollars' worth of structural damage! In fact, each year, repairing termite damage costs homeowners more than fire, floods and structural settling combined!
The good news is that our team at The Bug Man has been providing quality termite control to Arkansans since 1976, and is always a phone call away! Most homeowners' insurance policies require an annual termite contract, and we're currently offering a $25 off coupon for new customers. Each year, we will send one of our pest control experts to your home for a detailed annual inspection, and if you encounter any termite activity over the following year, we'll be there right away to help you deal with it.
We do recommend that homeowners take some time a few times a year to inspect the outside of their home for any evidence of activity. The easiest thing to spot will be "mud tubes" on the side of the home. The tubes are a mixture of saliva and frass (droppings) that provide termites the moisture and insulation that they need to survive, and they provide an easy access point into the home. If your home has a crawl space, you might want to take a look around for any excess moisture buildup, particularly under your kitchen and bathrooms. And if you see any warped wood or sawdust in your attic or crawlspace, you should tap on the nearby wood to see if sounds hollow.
You should also make sure that you're not providing habitat or access points outdoors. Termites need moisture to survive, and thrive in dark, humid places. This means trimming any tree branches that are in direct contact with the roof, keeping firewood and rain barrels away from the home, and pruning your hedges regularly. Empty pet food dishes after use, and make sure that rainwater doesn't accumulate near your home.
Termites can be a major nuisance for homeowners, but you don't have to face them alone! If you have any questions, give us a call at (501) 663-9464, and click here for $25 off your initial termite inspection.