Want to keep insects out of your home or business? A door sweep brush is a good solution!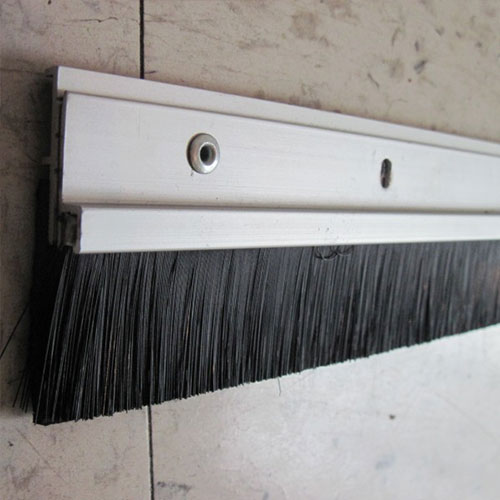 Insects are a major problem, particularly during warm weather conditions. During the winter months, they can also be a nuisance as they seek out warm places to hibernate and/or lay their eggs. That's why it's important to make sure that you seal crawl space vents, and periodically inspect your eaves and rooftops for water damage. Insects can crawl through the smallest openings, and for that matter, so can rodents and other unwanted wildlife.
The Bug Man has been the leading provider of pest control services in Little Rock for over four decades and counting, and we're always a phone call or mouse click away when you encounter uninvited guests in your home or business. We're also proud to carry Sealeze Pest Control Brush products, and we offer seals for gaps up to 4 inches that will fit dock levelers, rolling/overhead doors, and even aircraft hangar doors. Brush door seals are inexpensive, easy to install, and offer many great benefits:
Flexible, secure seals under doors-Door sweeps feature densely woven nylon bristles that form a tight seal around exterior and overhead doors. Even if the surface is uneven, the bristles will eliminate light, odors, and sounds, which will significantly reduce the risk of attracting unwanted pests.
Energy savings-Drafts around your doors might not seem like much to worry about, but for a larger building, they can lead to higher heating and cooling bills. Energy costs continue to rise each year, and door sweeps can quickly pay for themselves with savings.
Chemical-Free-Restaurants, food service facilities, and public facilities often face more rigorous FDA and industrial regulations, and are often required to use reduced levels of chemical treatments, or eliminate them altogether. Door sweep brushes will keep you in compliance, and reduce your carbon footprint!
For more information about door sweeps or quality pest management services, contact us online, or give us a call at (501) 663-9464.