Want to enjoy outdoor fun with your family without being bothered by mosquitoes? We can help!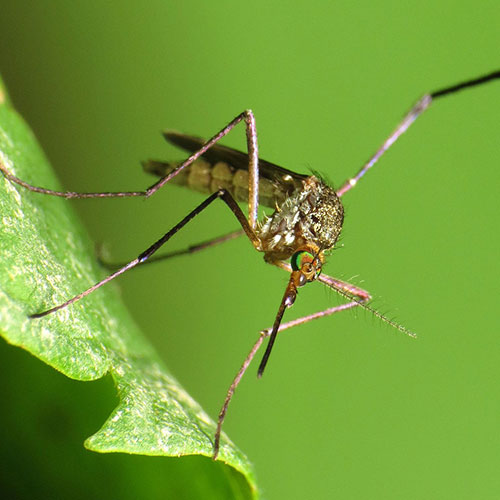 Your kids are home from school for the summer, and it's time to create some new memories in the backyard. Unfortunately, this is the time of year when you and your family can get eaten alive by mosquitoes and other household pests. When you are dealing with an infestation of mosquitoes, indoors may seem like the most logical retreat, but what most homeowners don't realize is that when it comes to mosquitoes, treatment can often be as simple as a proactive offense!
Our team at The Bug Man, Inc. has been helping Arkansas homeowners keep their homes free from mosquitoes and other pests for over four decades, and we're a phone call or mouse click away any time that you need help. We offer affordable treatment plans that can help you reclaim your yard from any infestation, and encourage you to contact us at the first sign of trouble for maximum effectiveness. We also offer a few easy procedures that you can easily do on your own:
Get rid of breeding sites-Mosquitoes thrive in dense vegetation, and in places where uncirculated water collects. Your best defense is a good offense, and this means that you should keep your lawn mowed and hedges trimmed, and avoid standing water in your yard. If you have outdoor pets, their water should not be left out overnight, and kiddie pools should be dumped out after use.
Plant natural repellents-There are many plants that have natural insect repellent properties, including citronella, mint, garlic, chrysanthemums, and marigolds. These plants all have scents that are appealing to humans, but repel mosquitoes and other insects. They also attract dragonflies, which prey on mosquitoes without bothering humans.
Invest in a seasonal treatment plan-We offer monthly mosquito treatment plans from April to October each year, averaging $75 per month for an average-sized yard. We also offer one-time services if you have a special event or just need a one-time treatment. Our team is the most customer-focused in the business, and we always guarantee our work!
If you have any questions, or are ready to schedule a service appointment contact us online, or give us a call at 501-663-9464.