Three important reasons to schedule your annual termite inspection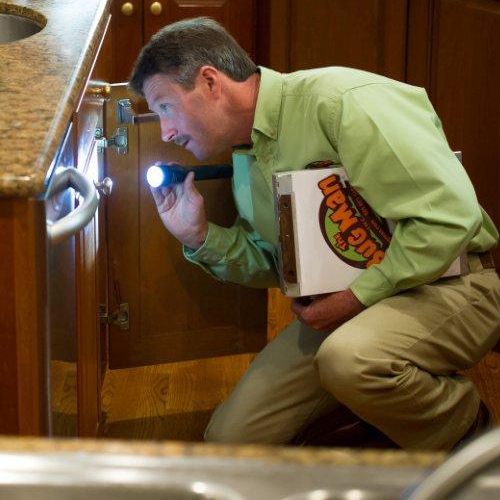 Termites are one of the most destructive forces of nature that a homeowner can face. Unfortunately, a lot of the damage that they cause goes unseen in the early stages. Early detection is the best way to prevent thousands of dollars' worth of damage to your home.
Here at The Bug Man, Inc., we're committed to effective termite control using the latest and most effective methods. An important part of avoiding termite damage is scheduling your annual termite inspection. Here are three important reasons why your annual inspection is such an important part of your termite treatment plan:
Preventing Costly Damage–Because of Arkansas' temperate climate, termites are a year-round problem, and they particularly enjoy moisture and unpainted wood. Termites consume wood and cellulose and, if undetected, they can cause thousands of dollars' worth of damage to your home. Scheduling a yearly inspection can help you catch an infestation before it reaches the point of no return.
Buying/Selling a Home–If you're buying a home, a termite inspection can help you avoid investing in a home that has been compromised by termite damage. If you're selling a home, a recent termite inspection will go a long way toward engaging the interest of potential buyers.
Peace of Mind–Termite infestations are highly treatable if caught in time. Even if an inspection does reveal termites, catching them early provides the best avenues to effective and affordable treatment. Don't make the mistake of putting off an inspection for fear that it may reveal a problem. If there is an issue, the longer that you wait, the more expensive that it will be to resolve.
Here at The Bug Man, Inc., we employ the most effective techniques and procedures available to detect and mitigate termite infestations, and to prevent any future infestations. Protect your investment by calling us at (501) 663-9464, or contacting us online to schedule your termite inspection. You can even redeem this coupon to claim $25 off on your initial treatment!