The Bug Man Will Help You Stop Termite Infestations Before They Start!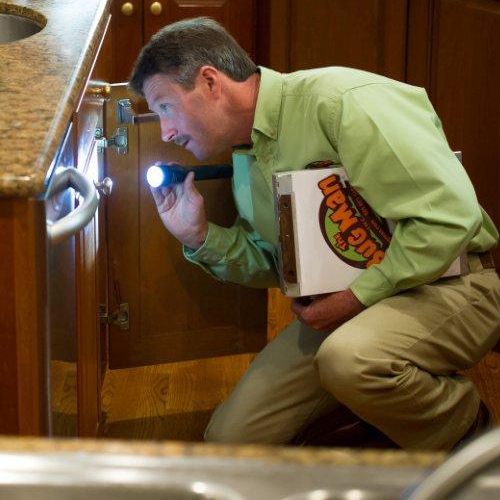 Termites are the number one cause of home structural damage, and cause more damage each year than fires, floods, tornadoes, and other natural disasters. Unlike other household pests, there aren't any bugs to swat away or spray with a can of pesticide. You won't see them in action, and you probably won't even know that you have a problem until it's too late. That's where we come in!
The Bug Man has been Arkansas' most trusted pest control company for over four decades, and we're always a phone call away when you want to schedule an appointment for your annual termite inspection. An annual termite contract is always money well-spent, and it's a very important part of routine maintenance for your home! Our trained technicians will inspect your home from top to bottom for evidence of termite activity, and will also make specific recommendations on other ways to keep your home pest free. The number one thing that you can do as a homeowner is to make sure to locate and repair external damage to your home as soon as possible. Water-damaged wood on soffits and fascia boards can rot away and leave gaping holes in your roof that can easily be accessed by pests and wildlife. Termites love finding unpainted wood surfaces, and will even build "mud tubes" on your home exterior to get to them. The mud tubes are a mixture of saliva and droppings that they use for both transportation and food.
It takes a trained eye to spot termite activity, and aside from mud tubes you might not see any other evidence. You might occasionally find warped wood that's hollow to the touch, but what you won't find is sawdust. It's also important to deal with any issues with moisture in your crawl space right away. We'll have a look during your annual termite inspection, and if we see something we'll say something!
Your termite contract is a great way to enjoy peace of mind all year long. Our team will be there at the first sign of trouble and you won't have to worry about paying for sudden unexpected structural damage ever again!
If you have any questions about termite treatment, or would like to schedule a termite inspection, contact us online , or give us a call at 501-663-9464.