The Bug Man offers Termite Inspection services by the most experienced professionals in the business!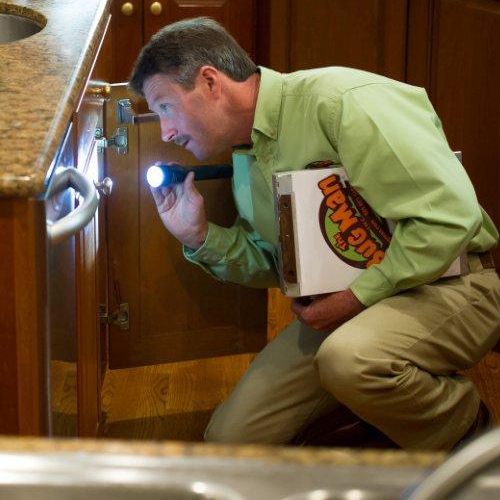 Did you know that termites are responsible for more property damage than fire, floods, and tornadoes combined? It's true! Most homeowners unfortunate enough to encounter termites don't find out until they have caused thousands of dollars' worth of damage. In fact, extensive termite damage can even make a home structurally unsound and unsafe for both you and your family.
The Bug Man is always available when you have any questions about pest control services in Arkansas, and our services include mosquito treatment plans, humane animal removal services, and annual termite inspections. Contact us any time when you're ready to schedule your service visit, and we'll be there right away. Your termite inspection will help you enjoy true peace of mind, and we'll be there at the first sign of trouble. There are also a few easy things that you can do on your own to make sure that you have a termite-free home:
Mow your lawn and trim your vegetation-Termites and other pests like to set up near the home for shelter and warmth, and eventually find their way inside. Keeping your lawn mowed is a good defense, and you should also be sure to trim any hedges or limbs that come in direct contact with your home.
Paint all exterior wood surfaces-If you patch up any exterior wood, be sure to paint it right away. This is particularly important if the wood comes in contact with the earth. Paint's not foolproof, but if it's thick enough, the termites will often keep moving in search of easier burrowing.
Visually inspect your home-Termite damage is hard to spot with the untrained eye, and you won't see a lot of visual evidence. Sometimes you might notice a hollow sound when tapping wood, or see bubbles in paint, but it's easy to overlook. Termites will build "mud tubes" out of frass (droppings) and saliva on the exterior of homes, and if you spot any you should contact us right away.
If you have any questions about termite treatment, or would like to schedule a termite inspection, contact us online , or give us a call at 501-663-9464.