The Bug Man Offers Pest Control Brushes For Your Warehouse!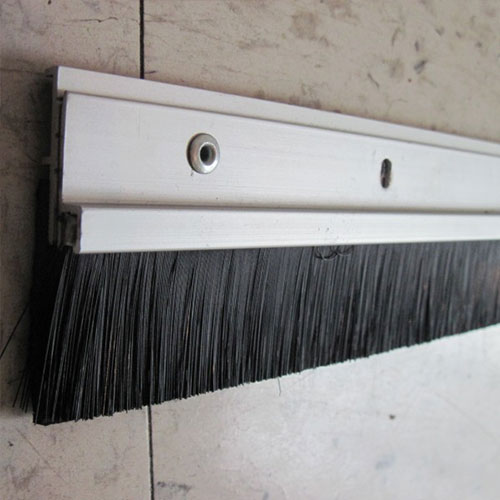 Many industries now offer incentives or mandates to reduce the use of chemical cleaning and pest control treatments in their warehouses and industrial facilities. Unfortunately, pest control for businesses can be challenging without resorting to traditional pest control remedies such as baits and traps. In addition to having to deal with flying pests in a warehouse, you're also more likely to encounter problems with bird and rodent control because of all the large gaps and openings that are so common in industrial buildings and storage buildings. The good news is that door sweep brushes offer many of the same benefits as chemical pest control treatments, and they can also offer you energy savings!
We offer pest control brush products for businesses and homes, which can seal gaps up to 4 inches under doors. Door sweep brushes are formed from densely woven nylon bristles that form a tight seal around exterior and overhead doors. Your brushes can fit dock levelers, rolling/overhead doors, and even aircraft hangar doors. They're inexpensive, easy to install, and completely non-toxic.
Insects and rodents can crawl through the smallest openings, and they're attracted to light, odors, and sounds. They often wander into buildings looking for food, and decide to stay. A warehouse offers plenty of dark and warm places to nest, and your workers might not find activity until there's a full infestation. Your brushes will form a tighter seal around your doors than any other products on the market, even on an uneven surface.
No manager or business owner likes the idea of subjecting themselves and their employees to unnecessary chemicals in their warehouse, and door sweep brushes are an eco-friendly way to enjoy many of the same benefits of a chemical product. The brushes will seal up drafts around exterior doors to offer you energy savings, and will discourage future unwanted pest and wildlife activity. The door sweep brushes couldn't be easier to install, and are a modest investment that will support your other pest control efforts for your business.
For more information about door sweeps or quality pest management services, contact us online, or give us a call at (501) 663-9464.