The Bug Man Offers Expert Mosquito Treatment at Great Rates!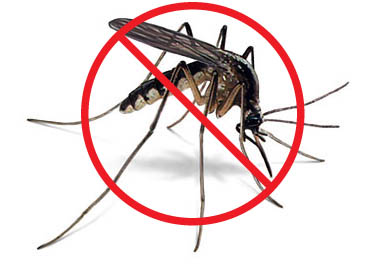 We're finally beginning to enjoy some milder weather, but the war is not yet won against mosquitoes! Mosquitoes and other flying pests remain active well into the fall, and they can make spending time outdoors downright unpleasant. But you can cook out and watch your kids play in the backyard with confidence when you have The Bug Man in your corner! We offer no-contract pest control services throughout the Natural State, and we've been helping Arkansans keep insects and rodents away since 1976! We're proud to serve central Arkansas, and we also serve homeowners in Pine Bluff, Benton, and Hot Springs. We offer monthly mosquito treatment services every year from April through October, and our plans start at $75 a month for an average-sized yard.
Our technicians will make sure that your yard is sprayed as frequently as needed, and they're on call if you need additional spraying between your regular service appointments. There are also a number of things that you can do on your own to reduce your risk of an infestation. The first step is to keep your lawn mowed and your hedges trimmed. Pests such as mosquitoes like to have plenty of places to hide, and deep grass is one of their favorites!
Mosquitoes lay their eggs in water, so be sure that you deal with any drainage problems in your yard. Empty pet food dishes and kiddie pools after use, and make sure that your rain barrel is covered. If you have a koi pond or an outdoor water feature, be sure to keep the water fresh and circulating.
Tiki torches and citronella candles are always a great way to create some outdoor ambiance as you keep the mosquitoes away, and you can also plant some in your garden! Citronella, rosemary, and mint all smell great and have insect-repellent properties. They also attract dragonflies, which prey on mosquitoes and flying insects.
Finally, be sure to invest in a few outdoor fans. In addition to keeping you and your family cool, they'll keep the bugs away. In fact, an outdoor fan works even better than a bug zapper!
If you have any questions, or would like to schedule a mosquito treatment, contact us online, or at 501-663-9464.