The Bug Man is Here to Keep the Termites Away!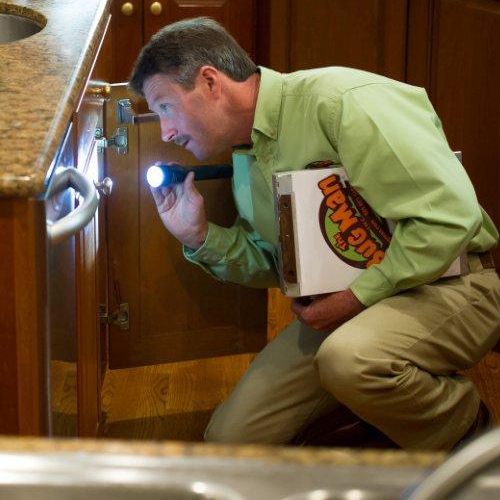 You worked hard to find the right home for your family, and it's the most important thing you own! Your home is your castle, but every castle has its own type of invaders. Termites are a formidable enemy, and they cause more structural damage to homes each year than fires, floods, tornadoes, and other natural disasters. Your best defense against a termite infestation is a good offense, and an annual termite inspection is a great way to enjoy year-round peace of mind!
The Bug Man has been Arkansas' most trusted pest control company since 1976 and we're proud to offer no-contract pest control services in central Arkansas at great rates. We also offer termite inspections in Conway, Searcy, Pine Bluff, and Hot Springs. Our team of Arkansas pest control specialists is always a phone call away when you want to schedule your annual termite inspection!
Termite activity is difficult to spot with an untrained eye, and many homeowners don't know they have an infestation until it's too late! Our trained technicians will inspect your home from top to bottom for evidence of termite activity, and the process typically takes an hour or less. Our technicians have the training and experience to spot infestations before they start, and they'll make specific recommendations.
One of the most important things you can do as a homeowner is to mow your lawn and trim your hedges. Termites and other pests love to hide in untended vegetation as they seek access to your home. Termites love finding unpainted wood surfaces, particularly if they're near the ground. They can also access your roof from overhanging tree branches that come into direct contact.
If you ever see "mud tubes" on your home's exterior walls, call us immediately. Mud tubes are a mixture of saliva and droppings that they use for both transportation and food, and they'll set them up for easy access to untreated wood surfaces. If they've already begun their invasion, we're here to help you fight back and keep your home pest free!
If you have any questions about termite control, or would like to schedule an appointment for service, please contact us online or at 501-663-9464.