The Bug Man is Arkansas' Pest Control Leader!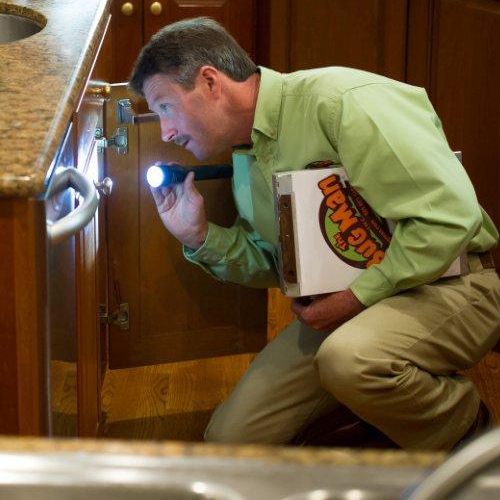 The Bug Man has been helping Arkansas homeowners keep their homes pest free since 1976, and we're proud to serve The Natural State! We're a full service pest control company with a team of experts committed to legendary service, and are always a phone call away when you need us. Here's a look at some of our most popular services.
Mosquito Treatment Plans-We offer monthly mosquito treatment plans from April to October each year that start out at $75 per month for an average-sized yard. We also offer one-time treatment plans if you need to prepare for a special event such as an outdoor wedding or a garden party.
Termite Control-Termites cause more structural damage to homes than fire, floods, and natural disasters combined. We offer annual termite plans good for the entire year, and can enjoy the peace of mind that comes from knowing your home will be termite free. We use the innovative Termidor Termite Control System from BASF and Bora-Care from Nisus to protect your home from termite infestations before they start.
Bed Bug Treatment-Bed bugs infest areas where large amounts of people sleep. They also like to stow away in luggage when people check out of hotel rooms. You'll often find blood or bed bug droppings before you find actual bugs, but we'll help you rid your home of a bed bug infestation without forcing you to replace your mattress.
Wildlife Relocation Services-In addition to bugs, we can help you with other household invaders including squirrels, raccoons, skunks, birds, opossums, and bats. We use humane traps to secure the animals, and then remove them and relocate them in their natural habitat.
We all love living in The Natural State, but our homes should be a place for people and pets only. When you hire The Bug Man to deal with your household pests, you can always be confident that we'll do great work because your satisfaction is guaranteed. We owe our success to customer loyalty, and we work hard to ensure that our customers' trust is never misplaced.
If you have any questions, or would like to schedule a termite inspection, contact us online , or give us a call at 501-663-9464.