The Bug Man has been helping Arkansans keep their homes free from unwanted pests and uninvited animals since 1976!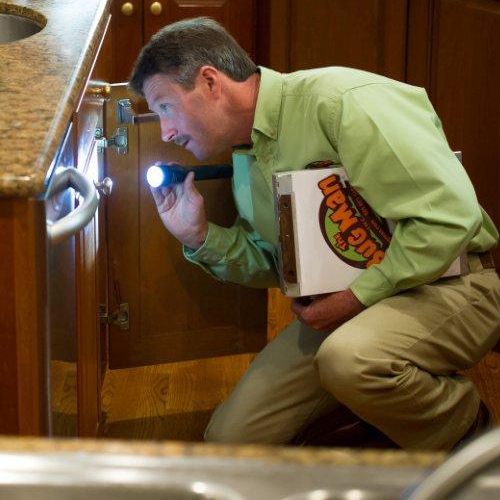 We all want our homes to be safe and comfortable places for us to spend quality time with our families and friends. Unfortunately, there are also a lot of "uninvited guests" looking for food and shelter, and it's a constant struggle to keep them away. Window screens are important to keep flying insects away, and we also need to inspect our rooflines for water damage and wood rot that can provide easy points of access for mice, rats, and other larger wildlife. But insects and wildlife can be quite resourceful, and sometimes we need a little extra help to keep them away!
The Bug Man has been Arkansas' most trusted pest control service for the past four decades, and we owe our success and longevity to our commitment to providing legendary customer service, and doing whatever it takes to earn your repeat business! We are a full service company, and we guarantee your satisfaction on every service call. Here are a few of the services that we have to offer:
Annual Termite inspections-Each year, termites cause more structural damage to homes than fire, floods, and tornadoes combined. That's why it's so important to schedule your annual termite inspection to enjoy the peace of mind that comes from knowing that you're protected.
Humane Animal Removal-Raccoons and Opossums are capable of squeezing through very small openings, and can cause a lot of damage in your attic very quickly. We can trap them and release them in a more suitable habitat.
Mosquito Treatment Plans-From April-October of each year, we offer mosquito treatment plans to help you enjoy outdoor activities in peace. Our mosquito plans start at $75 a month for an average sized yard. We also offer single visit treatments to help you prepare for a special event.
If you have any questions, or would like to schedule service, contact us online, or at 501-663-9464. Be sure to also click here to see our money-saving coupons!