The Bug Man can offer you big savings on your annual termite inspection!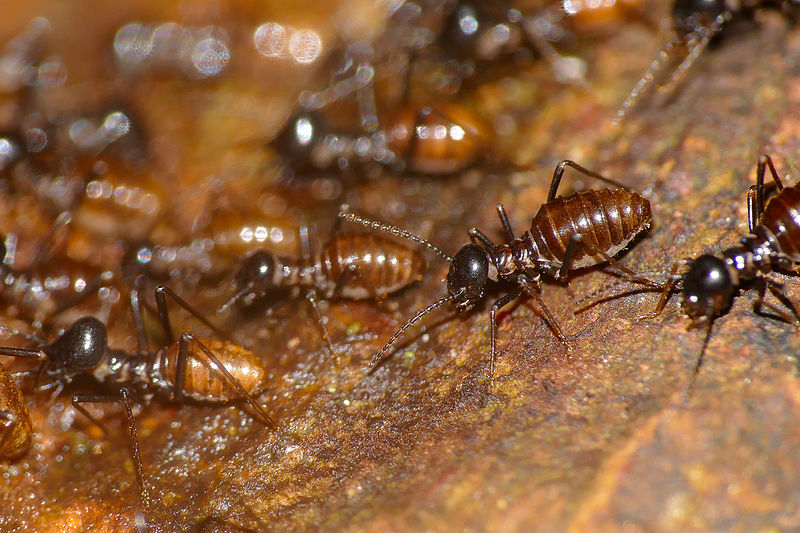 We all take pride in our homes, and we should. We spend almost ⅔ of our life at home, and want to do everything that we can to keep our homes safe and comfortable. That's why we install alarm systems to protect our homes from burglars, and keep emergency supplies handy for those times when Mother Nature does her worst. Unfortunately, most people don't realize just how devastating that an infestation of termites can be! In fact, termites cause more structural damage to homes each year than fires, floods, and tornadoes combined. Even worse, infestations are extremely difficult to detect in their early stages.
The good news is that The Bug Man is always a phone call away! We highly recommend scheduling an annual termite inspection, so that you can enjoy the peace of mind that comes from knowing that you're protected. Our termite control experts will inspect your home inside and out each year, and will be there at the first sign of trouble! When it comes to termite treatment, the best defense is a good offense. There are also a few things that you can do on your own to give yourself an edge in your battle against termites.
Outside your home-The most visible evidence of a termite problem are "mud tubes" on the side of your home. They're a combination of termite frass (droppings) and saliva, which appear on the side of your home. The tubes provide termites the moisture that they need to survive, and a transportation system to access your home. Be sure to also deal with any standing water near your home, and trim any hedges or tree branches that come into direct contact with your roof or the exterior of your home.
Inside your home-Most of us don't spend a lot of time in our attics and crawl spaces, and termite damage is particularly difficult to spot, particularly to the untrained eye. Be on the lookout for any places where you observe a moisture buildup, or wood that sounds hollow when tapped, particularly on any unpainted structural wood in your crawl space that comes in direct contact with the earth.
If you have any questions, or would like to schedule service, contact us online, or at 501-663-9464. Be sure to also click here to see our money-saving coupons!