Termites? Not on our watch!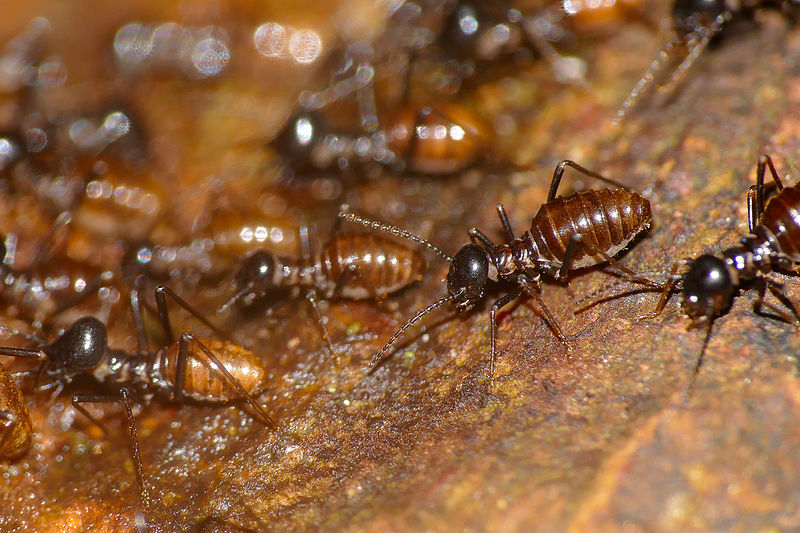 The last thing you want to see in your home is a sign that termites have moved in. Annually, termites cause damage to over 600,000 homes in the U.S., costing an average of $3,000 per home in repairs. Amazingly, the National Pest Management Association (NPMA) has estimated that slightly more than half of all Americans have never had a termite inspection performed on their homes!
Termites are responsible for $5 billion in structural damage a year, which is more than fire, tornadoes, and earthquakes combined. At The Bug Man, Inc., we're here to help you avoid unwanted expenses due to termite damage.
If you've never had a termite inspection for your home, we urge you to call us immediately. If termites are detected, we'll work with you to design and implement a termite treatment plan to eliminate the colony (or colonies) and prevent further damage to your home.
Our termite control experts use Termidor and Bora-Care, the two most trusted products available, and are extensively trained in the use of these products. Termidor, which underwent extensive testing for more than eight years before approval, has been shown to be 100% effective in termite control. Rather than repelling termites, Termidor is lethal by ingestion and by contact. Insects who encounter Termidor carry it into the colony on their bodies, infecting the rest of the colony, what is known as the "transfer effect." Environmentally friendly Bora-Care is used for the interior and exterior control of termites. Perfect for termite remedial and pre-treatments, Bora-Care eliminates the wood as a food source for pests by penetrating into the wood upon application of its patented glycol formula and is an accepted alternative to soil treatments.
Wherever you are in Central Arkansas, call The Bug Man, Inc. toll free at 877-632-2847 or contact us online at this link and you can sleep easy knowing you've got Central Arkansas' most trusted pest control specialists protecting your home!