Termites can't hide from The Bug Man!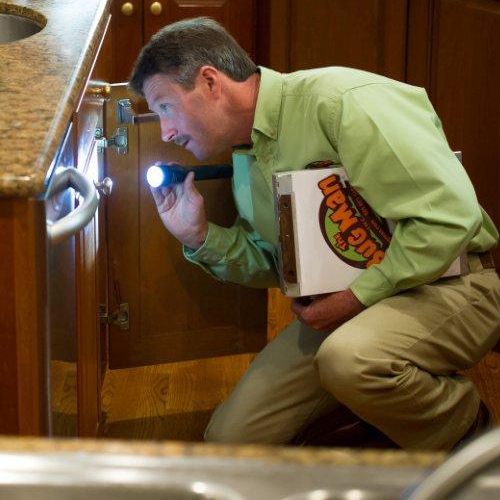 The Bug Man has been Arkansas' most trusted pest control company for over four decades, and we're proud to serve homeowners throughout central Arkansas. We also service neighboring communities such as Jacksonville, Cabot, and Searcy. We're here to help you stop pest infestations before they start, and we offer annual termite inspection services so that you can protect your investment in your home. Our trained technicians will inspect your home from top to bottom for evidence of termite activity, and we'll make specific recommendations to help keep your home pest free.
Unlike other infestations, termite activity is very difficult for homeowners to spot on their own. You might be able to spot "mud tubes" on exterior surfaces of your home, which are a mixture of saliva and frass (droppings). Termites build mud tubes as a source of transportation and nutrients, and they prefer moist unpainted wood. Your first defense as a homeowner is to locate and repair external damage to your home right away. Be sure to inspect your roofline, eaves, soffits, and fascia boards for water damage, because wood rot can spread quickly once moisture penetrates the paint. Untreated wood rot can eventually also open holes large enough to allow access for birds and rodents. Paint the new wood after installation to discourage future termite activity.
If your home has a crawl space, it's important to ensure that you don't have any moisture problems or any untreated structural wood. You might be able to locate warped structural wood or wood that's hollow to the touch if you have an advanced infestation. Your annual inspection includes accessing your crawl space, and your technician will notify you right away if he or she notices any problems.
Termites are the leading cause of home structural damage, and they cost homeowners more money each year than fires, floods, and tornadoes combined! But you'll enjoy true peace of mind with your termite contract, and we'll keep the termites and other pests away! Your termite contract is effective all year long, and we're always a phone call away if you have any questions.
If you have any questions about termite control, or would like to schedule an appointment for service, please contact us online or at 501-663-9464.