Termites are no match for our team at The Bug Man!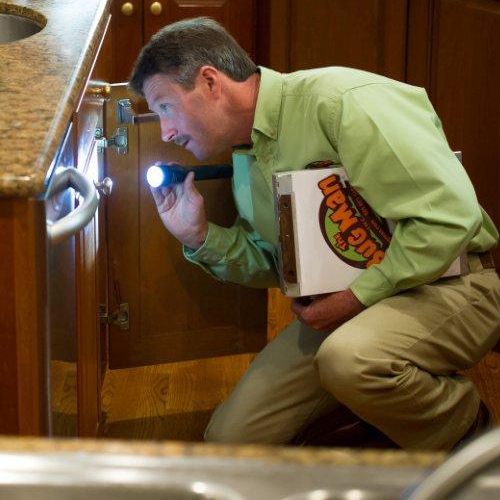 There's nothing quite like being a homeowner! You work hard to provide for your family, and you have the right to have a nice place to spend your time relaxing and watching your children grow up. Now that we're all spending more time together at home, it's more important than ever to keep your home safe, comfortable, and well maintained. And an annual termite contract is a very important part of routine maintenance for your home!
Our team at The Bug Man has been Arkansas' most trusted pest control company for over four decades, and we owe our success to lots of repeat business. We care about our customers and believe in taking good care of them. Our customer focused team members leave no stone unturned during your annual termite inspection, and once they give your home a clean bill of health, you can relax for the rest of the year!
Each year, termites cause more structural damage to homes than fires, floods, and all other natural disasters combined. Termite activity is very difficult to locate in its early stages, and without special training, you might not be able to spot any problems until the termites have caused thousands of dollars' worth of damage. Sometimes you'll be able to spot "mud tubes" on your home exterior, which are a mixture of saliva and droppings that termites use for food and transportation. Occasionally, you might notice some wood is hollow to the touch when tapped, or some warping. The termites eat the wood, so you won't see sawdust or other evidence of termites without really knowing where to look.
During your termite inspection, we will give you specific recommendations for ways you can be proactive. You definitely want to locate and resolve any moisture buildup in your attic or crawl space, and deal with external water damage as soon as possible. Whatever the case, your termite contract will protect you throughout the year, and our team is a phone call away when you need us!
If you have any questions about termite treatment, or would like to schedule a termite inspection, contact us online , or give us a call at 501-663-9464.