Summer is coming, and the mosquitoes are on their way!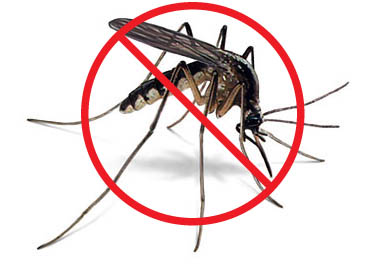 No Arkansan would go on a hiking or a camping trip without carrying bug spray or mosquito netting! But when it comes to mosquitoes, you're just as likely to encounter an infestation at home as you are on one of The Natural State's hiking trails. Mosquitoes can make a backyard BBQ unpleasant, and discourage your children from their natural desire to play outside. A good offense against mosquitoes is always the best defense, and we're here to help!
The Bug Man has been central Arkansas' leading pest control company for over 45 years, and we love helping homeowners keep their homes free from pests. Each year from April through October, we offer monthly mosquito treatment services that start at $75 a month for an average-sized yard. We'll spray your yard each month so that you can enjoy a pest-free summer, and you and your family won't have to hide from bugs indoors. We offer the best customer service in Arkansas and affordable prices on all of our pest control services. Here are a few additional things that you can do in your yard to keep mosquitoes and other insects away this summer.
Eliminate breeding grounds-Mosquitoes lay their eggs in standing water, so you'll want to circulate the water in your birdbath or outdoor fountains and deal with any drainage problems in your backyard. Be sure to empty pet food dishes and kiddie pools after each use and keep your rain barrels covered.
Mow your lawn regularly-Weeds and deep grass is another place that pests love to hang out, and mowing your lawn can make a big difference. Be sure to also trim any tree branches that are in direct contact with your roof and prune your hedges that grow adjacent to your home.
Use outdoor fans and screens-If you don't have a screened-in porch, you can purchase mosquito netting or canopies to keep the bugs away when you want to dine outdoors. Mosquitoes aren't active in high winds, and a couple of outdoor fans will keep them away and keep your family cooler at the same time!
If you have any questions, or would like to schedule a mosquito treatment, contact us online, or at 501-663-9464.