Need to schedule an annual termite inspection? We can help with that!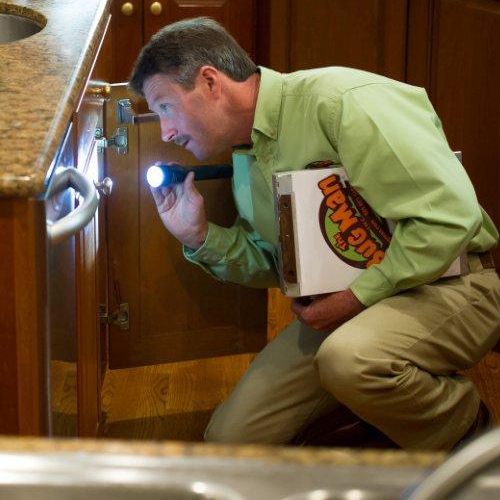 One of the biggest struggles that homeowners face is long term maintenance on their homes. There's nothing like having a place to call your own, but once you sign your closing documents and get handed the keys to your new home, you have to deal with everything that goes wrong. Each time that you wind up with a little extra cash, you can count on having to suddenly replace an appliance, or have to make a major repair. And when it comes to things that can damage your home, termites are one of the worst. In fact, termites cause more property damage each year than fires, floods, and other natural disasters!
The good news is that our team at The Bug Man is here to help! We've been central Arkansas' leading provider of termite treatment since 1976, and we strongly recommend scheduling us for an annual termite inspection. One of our pest control professionals will inspect your home for evidence of damage, and you will enjoy true peace of mind. There are also a few things that you can do on your own for termite control:
Inspect your home's exterior-Evidence of termite activity is challenging to spot with an untrained eye, but you should be on the lookout for "mud tubes" on your home's exterior, which are a combination of termite saliva and frass (droppings), which allows them to navigate, and get the moisture that they need to survive.
Trim vegetation and eliminate standing water-Excess vegetation directly adjacent to your home provides great cover for insects and other household pests. Bushes should be trimmed, and any tree limbs that come in contact with your roof should be cut. Be sure to also deal with any areas of your yard that don't drain well after a heavy rainfall, because standing water feeds insects. It's also where mosquitoes lay their eggs.
Inspect your attic and/or crawl space-Termite activity is particularly difficult to locate in an attic or crawlspace, but be on the lookout for any areas where moisture tends to accumulate. If you tap on structural wood, and it sounds hollow, it could be evidence of termite activity.
If you have any questions about termite control, or would like to schedule a termite inspection, contact us online , or give us a call at 501-663-9464.