Professional Mosquito Treatment Services are Just a Phone Call Away!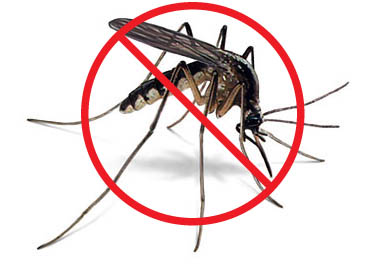 This summer has been one of the hottest we've encountered in years, but no heat wave is intense enough to deter Arkansans who enjoy outdoor activities! The Natural State offers an abundance of adventures for individuals who enjoy camping, hiking, and water sports, and outdoor cookouts are a summertime tradition. But there are always plenty of mosquitos ready to join you, and our team at The Bug Man is here to keep them from crashing your backyard parties!
We've been Central Arkansas' leading bug spraying company for over 40 years, and we proudly offer no-contract pest control in the communities of Benton, Cabot, Conway, and Hot Springs. We also offer monthly mosquito treatment services each year from April through October, and plans start at $75 a month for an average-sized yard. There are also several easy things you can do on your own to avoid a backyard infestation:
Eliminate habitats and breeding grounds-If you don't keep your lawn mowed and your hedges trimmed, your neighbors will talk! Mosquitoes lay their eggs in standing water, so be sure to empty pet food dishes and kiddie pools after use. You should also drain the excess water from your backyard planters and wipe them down after it rains.
Keep your trash cans covered-You should ensure your trash bags are tied up securely before depositing them in your rolling trash container and keep the lid closed at all times. Roll your bins to the curb once they start getting full unless you're forbidden to do so by your HOA covenants or local regulations.
Use screens and outdoor fans-If you're planning on living in your home for several more years, you owe it to yourself to consider screening in your back porch or deck. It's an inexpensive home upgrade you can enjoy right away, and it can also potentially increase your home's resale value. Mosquitoes aren't great flyers, which is why you never get bitten on windy days. But you can't always count on a gust of wind when you need one, and a large outdoor fan will do the trick whenever you spend time outside with your family and other guests on a hot summer day!
If you have any questions about our mosquito treatment plans or would like to schedule service, contact us online, or at 501-663-9464.