Mosquitoes crashing your outdoor party? The Bug Man can help!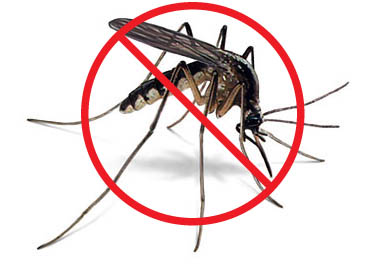 Even though we're in the midst of a global pandemic, our backyard is still a safe place for us to spend time with our families and friends. We're all being encouraged to stay home as much as possible, and there's nothing quite like having a place to cook out and let our children play! Unfortunately, this is also the time of year when we get a lot of unwanted visitors that want to join us while we're enjoying our outdoor activities.
If you have a mosquito infestation, you don't have to run hide inside anymore! The Bug Man has been central Arkansas' leading pest control company for over 40 years, and we're here to help. Whether you need a termite inspection, bed bug treatment, or human animal removal, we're always a phone call away! We owe our success and longevity to large amounts of repeat business, and our commitment to providing legendary customer service is second to none! Each year from April through October, we offer monthly mosquito treatment services that start at $75 a month for an average-sized yard, and you'll enjoy the peace of mind that comes with finally being able to call your yard your own.
There are also several easy things that you can do on your own to keep your home and yard pest free. For starters, you should eliminate insect habitats, food sources, and breeding grounds. Mosquitoes lay their eggs in standing water, so you should always empty kiddie pools and pet water dishes after use. If you have a rain barrel, make sure that it stays covered at all times. If you have any outdoor fountains or water features, you'll definitely want to install a motor to circulate the water.
Regular yard work is also essential to eliminating habitats for insects and wildlife. Keep your lawn mowed, and your hedges trimmed. There are also certain plants that have natural repellent qualities, such as marigolds, citronella, and mint. They'll keep mosquitoes away, and attract dragonflies and friendly predators. They're also beautiful, smell great, and some can even be used in the kitchen!
If you have any questions about our mosquito treatment plans, or would like to schedule service, contact us online, or at 501-663-9464.