Looking to prevent insects and save on energy costs? The Bug Man carries Door Sweep Brushes!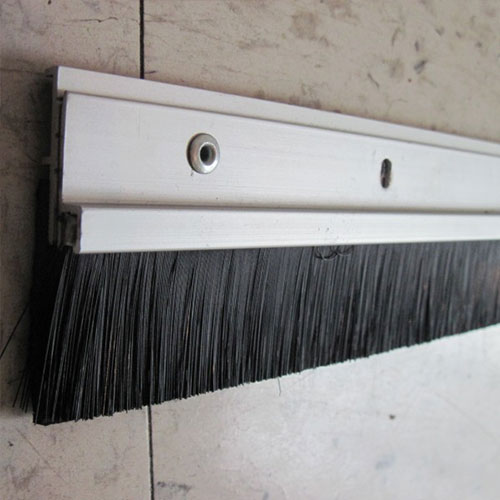 During the winter, we don't think much about insects. We're not swatting flying insects constantly, although we should always be concerned about where they go to hibernate and/or lay their eggs. That's why it's so important to be proactive, and take the steps that we need to be ready for them when warmer weather approaches.
Our team at The Bug Man is always here to help provide quality pest control and humane animal removal services. We've been in business since 1976, and owe our success to our commitment to providing quality service at value pricing. Our customers know that we're always a phone call away when they need to get rid of uninvited guests. But did you know that we also carry Sealeze Pest Control Door Sweep Brush products? We offer seals for gaps up to 4 inches that will fit dock levelers, rolling/overhead doors, and even aircraft hangar doors. Brush door seals are an inexpensive way to keep insects and rodents out, and we highly recommend them as a part of your overall pest control plan.
Sealeze door sweeps feature densely woven nylon bristles that form a tight, flexible seal around exterior and overhead doors. Even if the surface is uneven, the bristles will lock together to eliminate light, odors, and sounds. Pests will be far less likely to stop in for a visit if they don't see an easy way in, or can't smell a potential food source.
Another great benefit is that they use no chemicals. An increasing number of businesses are trying to find natural ways to eliminate pests, particularly if they prepare or serve food. If your business is trying to lower its carbon footprint, or be in compliance with industrial regulations for usage of chemicals, your sweep brushes will make a big difference.
They can also lead to energy savings! A building full of drafty doors costs more to heat and cool, and energy costs continue to increase year after year. The savings that you will enjoy over the years when you install brushes on all of your doors will more than offset the cost of purchasing and installing them!
For more information about door sweeps or quality pest management services, contact us online, or give us a call at (501) 663-9464.