Let us help you protect your home from termites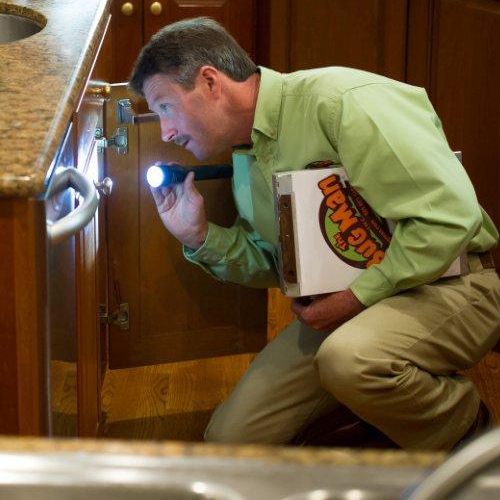 As a homeowner, you have to take all the precautions that you can to protect your investment. A termite contract is always money well-spent, because each year, termites cause more property damage than fires, floods, and tornadoes combined. Unfortunately, many homeowners might not find out that they have a problem until it's much too late!
The good news is that our team of pest control experts at The Bug Man are always a phone call or mouse click away, and will be there in a flash at the first sign of trouble. We offer discounts on initial termite inspections to new clients, and will inspect your home from top to bottom to make sure that your home is termite free. We also recommend that you take a look around your home for any early warning signs, and give us a call at the first sign of trouble. Here's what to look for:
Mud tubes-If you have a large infestation, you might be able to spot it from the outside of your home. If you spot a spiderweb of "mud tubes," the termites are probably already very active. The tubes are a mix of saliva and frass (droppings) that they use for transport and feeding.
Hollow wood-If you tap on structural wood and hear a hollow sound, it could indicate activity, even if you don't see any evidence on the outside.
Moisture buildup-Termites like warm, moist places, so if you find any in your crawlspace or attic, you could be asking for trouble if you don't address them immediately.
If you have any questions about termite control, or would like to schedule a termite inspection, contact us online , or give us a call at 501-663-9464.