How to prevent mosquito infestations before they start!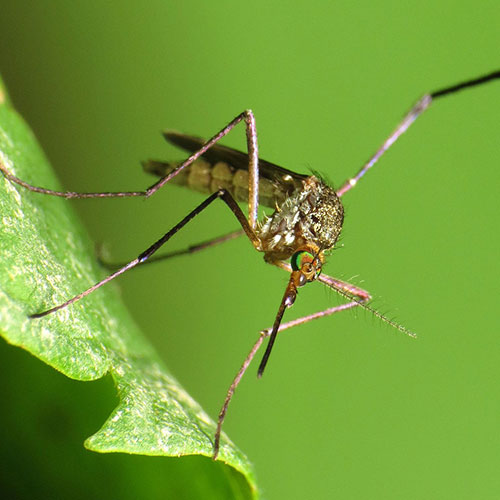 As summer winds down, temperatures will start to get cooler, and we owe it to ourselves to spend as much time outdoors as we can. Unfortunately, there will still be a lot of mosquitoes and outdoor pests to deal with, and they can ruin an outdoor gathering in a hurry!
The Bug Man has been the Arkansas pest control services leader since 1976, and our team of pest and wildlife control experts are always a phone call or a mouse click away if you need to schedule your annual termite and pest inspection, or get help with an infestation of household insects or pests. The good news is that when it comes to dealing with nuisance insects, an ounce of prevention is often all that it takes. Here are a few basic tips that you can follow immediately to protect yourself from an infestation:
Keep your lawn and foliage trimmed-Keeping your lawn mowed is an important first step to eliminate habitats for many insects, but you shouldn't stop there. Deep foliage, large bushes, and other aggressive backyard plants can provide a lot of habitat if not trimmed back regularly.
Eliminate standing water sources-If you have any areas in your yard that accumulate water after a heavy rainfall, you're creating a breeding ground for mosquitoes. The same applies for outdoor pet dishes and kiddie pools. If you have a rain barrel next to your home, consider moving it, or at least keeping it covered.
Plant repellent vegetation-Certain plants, such as marigolds, mint, garlic, and citronella repel nuisance insects, and attract insect predators such as dragonflies. If you do your homework when planting your garden, it can make a big difference for those summer cookouts.
Use outdoor fans and tiki torches-Mosquitoes aren't active when the wind exceeds 10 MPH, and that condition can be easily duplicated with outdoor fans. And when you use tiki torches and citronella candles, you can reclaim your night from insects, and create a great tropical atmosphere in the process.
If you have any questions, or need to schedule a service call, contact us online, or at 501-663-9464.