How to prepare yourself for a mosquito-free summer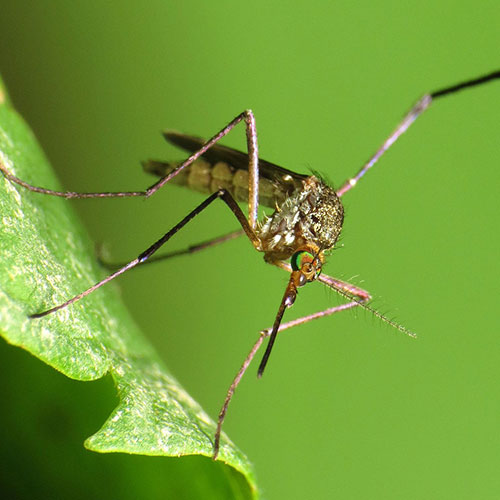 Spring has officially sprung, and summer isn't very far behind. What this means for most Arkansans is a lot of fun in the sun! The Natural State is well known for its scenic beauty, and offers so many great opportunities for outdoor activities during the summer. Unfortunately, the summer months are also when most household pests are the most active. If you're unfortunate enough to have an infestation of mosquitoes, indoors in front of the television might feel like the best option for you and your family!
Don't let the bugs keep you from having a great time in your backyard this summer! Our team at The Bug Man is always a phone call or mouse click away, and we're standing by to help you send your unwanted visitors packing! When it comes to mosquitoes, treatment is actually easier than you think! Here are a few recommendations:
Eliminate standing water-Mosquitoes lay their eggs in stagnant water, so it's important that you're always on the lookout for areas where you have drainage problems after heavy rainfall. Be sure to also empty pet food bowls and kiddie pools between uses. If you have a water feature such as a birdbath or a koi pond the water should be circulated.
Take care of your lawn and garden-Keep your lawn mowed and hedges trimmed to eliminate the mosquitoes' habitats. It's also a great idea to plant marigolds, garlic, citronella, and mint. They each have repellent properties, and can attract dragonflies, which prey on mosquitoes.
Use Low-tech solutions-A screened-in porch is always great household upgrade, but for a more temporary solution, you can also purchase protective canopies at most sporting goods stores. Mosquitoes can't fly very well when the winds exceed 10 MPH, so an outdoor fan will keep you comfortable and keep them away.
Invest in a mosquito treatment plan-Each year from April through October, we offer affordable mosquito treatment plans that start at $65 a month for an average-sized yard. We also offer one-time treatment plans as needed.
If you have any questions, or would like to schedule a service appointment, contact us online, or give us a call at 501-663-9464.