How to Keep a Cockroach Free Home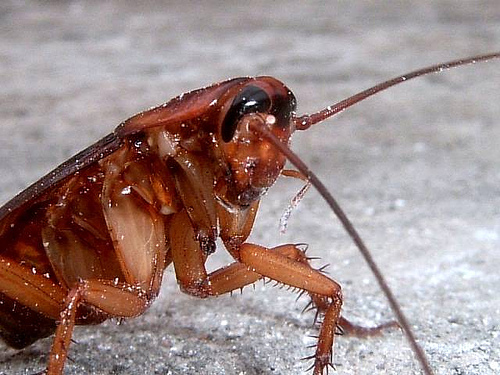 As a homeowner, there are few things more irritating than flipping on a light and seeing a bunch of cockroaches scurry away. We all do our best to keep our homes clean and sanitary, but when we see cockroaches and other household pests, it often makes us wonder how many more are hiding out of our sight, deep within our cabinets and behind our walls.
Since 1976, The Bug Man has been Arkansas' home pest control leader, and our team of specialists are always a phone call or mouse click away when you need help. Our commitment to legendary customer service is second to none, and we will do whatever it takes to keep your home free from insects and other wildlife. Contact us at the first sign of any infestation, and we'll send your unwanted visitors packing! The good news is that roach control is pretty easy if you take a proactive approach. We recommend a few easy steps to stop infestations before they start:
Clean your kitchen and living room thoroughly-When you deep clean your kitchen, be sure to clean behind and underneath appliances, and in the back of any cabinets where you store food. Be sure to also sweep or vacuum your living room if you and your family frequently eat in front of the TV.
Eliminate outdoor habitats-Before cockroaches and other insects sneak into your home, they will often seek our dark, moist places to nest. That's why it's so important to keep your lawn mowed and hedges trimmed. You should also take note of any areas where standing water gathers after a rainfall, because that is where many insects lay their eggs.
Seal up obvious access points-Cockroaches can squeeze through the tiniest openings, and one of their favorite places to sneak in is through gaps between drywall and piping. An inexpensive tube of caulk is a great way to keep them out. Be sure to also make sure to periodically check the wax seals under your toilets.
If you have any questions, or would like to schedule a service appointment, contact us online, or give us a call at 501-663-9464.