For the Most Reliable Pest Control in Town call The Bug Man!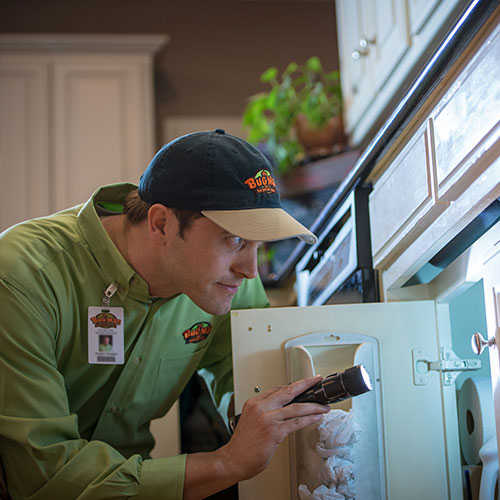 When you have bugs bugging you, regardless of the variety, you just want them to stop! It can be mosquitoes inviting themselves to snack on your garden party guests, cockroaches making themselves at home in your kitchen, or flies using your fruit bowl for a runway, it doesn't matter. Whether they're in your home or yard, they've worn out their welcome and you want them out!
At The Bug Man, Inc., we've been giving the heave-ho to uninvited guests all around Central Arkansas for over 40 years, and our pest control technicians are the best in the business And it doesn't have to be bugs bugging you because we also do humane animal removal.
Got a mouse in the house? Call The Bug Man. Bats in your belfry? Call the Bug Man. Squirrels doing twirls in the attic? Call the Bug Man. Our animal removal specialists will humanely trap the animal, remove it from your home, and release it in the wild where it belongs.
With the finest in pest control services just a phone call or a mouse click away, you don't have to put up with cockroaches eating you out of house and home, termites eating your home, or even bedbugs eating YOU. In fact, you don't even have to know what pests you're up against. We do a whole home pest inspection, identify your problem guests, and then use the most effective treatment available to send them packing.
We offer a full range of products and services to keep your home free of the bugs and the animals that like to rest, nest, or snack on your home. For the finest in Arkansas pest control services, remember The Bug Man! Just contact us online, or give us a call at (501) 663-9464 and you'll be well on your way to turning your home into a bug-free zone.