Don't let the mosquitoes ruin your fall cookouts!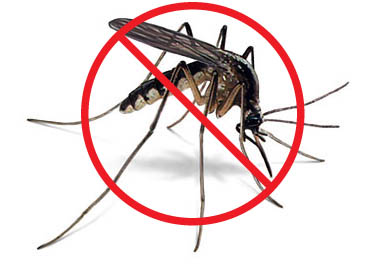 Arkansans love fall weather, especially after going through another summer in The Natural State! Extreme winter weather is just a few short weeks away, and the best way to enjoy mild fall temperatures is to get outdoors and enjoy them while they last! Mosquitoes can ruin your outdoor activities, and they're still active in the fall. Fortunately, our team at The Bug Man is here to help!
We've been helping Arkansas homeowners keep their homes pest-free since 1976, and we're ready to help you send the mosquitoes packing! Each year from April through October, we offer affordable monthly mosquito treatment services that start at $75 a month for an average-sized yard. Monthly mosquito treatment is a small price to pay to keep your yard pest-free, and you can count on prompt and professional service from our technicians on every visit. We also offer one-time treatment if you need to prepare for an upcoming cookout or a special event! There are a few other things that you can do on your own to keep away mosquitoes and other outdoor pests this fall:
Clean up your yard-Insects and other pests are always searching for places to nest, and you can eliminate a lot of potential habitats by mowing your lawn and pruning your hedges. Mosquitoes lay their eggs in stagnant water, so make sure to empty pet water dishes after use and keep rain barrels covered.
Use insect repellents-Tiki torches and citronella candles keep away insects and give your outdoor party additional ambiance. You can also plant citronella and other herbs in your garden such as mint and garlic. Home cooking always tastes better when you grow the herbs yourself, and they'll help to keep the mosquitoes away.
Circulate the air-In addition to keeping you and your family cool and comfortable, outdoor fans keep the bugs away! Mosquitoes aren't active when the wind picks up, and outdoor fans are a very cost-effective way to beat the heat.
If you have any questions, or would like to schedule a mosquito treatment, contact us online, or at 501-663-9464.