Don't let mosquitoes keep your family trapped inside this summer!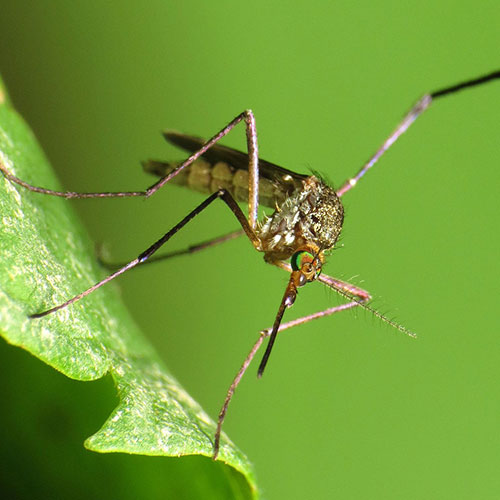 The Northern Mockingbird is the official state bird of Arkansas, but if you talk to the locals during the summertime, they'll tell you that it should really be the mosquito. The Natural State is aptly named because residents and tourists alike enjoy outdoor activities year-round Unfortunately, mosquitoes are a familiar nuisance for campers, hikers, and families simply looking to relax in their backyards. Additionally, because of the recent flooding that we've experienced, mosquito activity will be on the rise. As the Arkansas river recedes, large areas of stagnant water will be left behind, which is an ideal breeding ground for mosquitoes.
When it comes to pest control in Arkansas, local residents have been placing their trust in The Bug Man for four decades and counting. We can help you with termite inspections, lawn pest control, humane animal removal, and any other insects that you want to send packing.
There are many standard recommendations that we make to insect proof your yard, which include planting certain flowers and herbs, eliminating standing water sources, keeping your lawn mowed, and using screens and outdoor fans. Unfortunately, that might not always be enough, and it's at those times when you should give us a call and let our professional team handle it.
Each year, between the months of April-October, we offer affordable mosquito treatment plans. The prices for the service start at around $75 a month for an average sized yard, and we'll help you enjoy fun in the sun all summer long. We also offer one-time treatment plans to help you prepare for an outdoor wedding or a special event.
We're a family owned business, and every member of our team is committed to providing fast and friendly customer service. We owe our success and longevity to repeat business, and you can always call us with confidence, because your satisfaction is guaranteed!
If you have any questions, or would like to schedule service, contact us online, or at 501-663-9464.