Don't let mosquitoes force you inside this summer!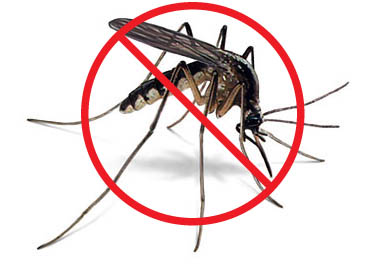 Like most Arkansans, summertime means a lot to you and your family. Whether you're lounging around the pool, grilling burgers, or simply sitting in your favorite lawn chair enjoying a cold drink and watching your kids play, it's hard to resist spending time outside. Unfortunately, at the first appearance of mosquitoes, indoors often seems like a much better choice.
The good news is that if you ever need professional mosquito treatment, our team at The Bug Man is a phone call away! When it comes to mosquitoes, treatment options vary, and there are also some easy things that you can do on your own to lessen the risk of an infestation:
Get rid of potential breeding sites and habitats-Mosquitoes thrive where there's ample vegetation, laying their eggs in standing water. Be sure to mow your lawn regularly, and empty kiddie pools and your pets' water dishes when they're not in use. Be sure to also deal with any areas that accumulate standing water after heavy rainfall by installing rain gutters and/or French drains.
Plant natural repellents-There are many essential oils that serve as natural insect repellents, and most are derived from plants that you can plant in your garden. Citronella, mint, and garlic are particularly effective, as well as chrysanthemums and marigolds. In addition to repelling mosquitoes and other insects, they attract dragonflies, which prey on other insects without bothering humans.
Screen in your porch-A screened in porch is invaluable during the summer months, and can also increase the resale value of your home. If you're currently unable to install a screened in porch, most retailers that carry camping and outdoor equipment sell mosquito netting, tents, and canopies that are both portable and inexpensive.
Use bug sprays-If all else fails, you can always get a can of bug spray or use yard treatments. If you're spraying your yard, be sure that the products contain pyrethroids, and make sure that bug sprays contain DEET. DEET's recommended maximum concentration is 30%, and there's no real advantage to using a product with a higher concentration.
If you have any questions, or would like to schedule a service call, contact us online, or at 501-663-9464