Do you have any questions about annual termite inspections? Call The Bug Man!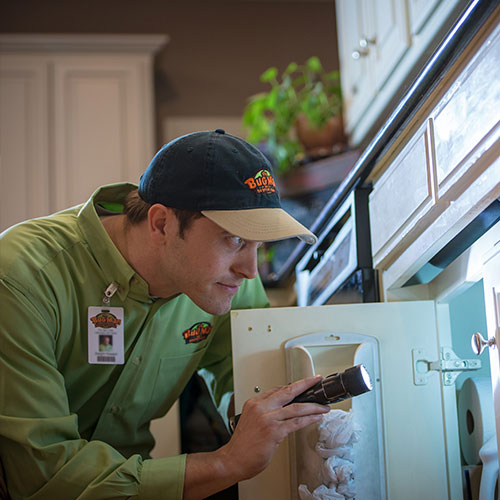 Arkansans are no stranger to bugs. We spend most of our summers swatting mosquitoes and flies, and try to keep away other pests such as ants and cockroaches. But termites might be the most formidable foe that we have. Termites cause an estimated $1 billion to $5 billion dollars per year in property damage. In fact, termites are responsible for more property damage than fire, floods, and tornadoes combined!
Some homeowners might be able to spot an infestation before the termites get into the home. Termites are like any other invader, and they like to set up near the border before they attack. They build "mud tubes" on the sides of homes out of their droppings and saliva that serve as both transportation and food before they begin to burrow into all that tasty structural wood in your home. But most homeowners lack the experienced eye that it takes to spot an infestation. If they do have an infestation of termites, they often don't find out until they have to repair thousands of dollars' worth of structural damage.
Our team at The Bug Man has plenty of experience with termites, and we're always a phone call away when you want to schedule your annual termite inspection. We'll have a good look around for any evidence of termite activity, and make sure that your home is structurally sound so that you and your family will be safe. Most termite damage is preventable, but the key is to detect the infestation before they can do any serious damage. You'll be protected for the entire year, and can call us any time you have any questions.
There are also a few things that you can do on your own. For starters, be sure to keep your lawn mowed and deal with any standing water or moisture problems. You should also be sure that any structural wood that becomes damaged gets replaced and painted right away. Termites aren't very good at burrowing through paint, and you already planned on touching up your house paint anyway!
If you have any questions about termite treatment, or would like to schedule a termite inspection, contact us online , or give us a call at 501-663-9464.