Contact us today for mosquito treatment services in Little Rock!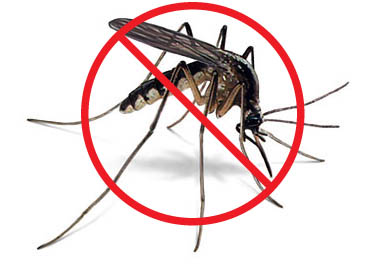 Arkansas weather is notoriously fickle, and we all know that a clear day can turn into a downpour at the drop of a hat! Mother Nature takes a long time to make up her mind between seasons, and most Arkansans are accustomed to running their heating and air conditioning on the same day for several months of the year. You can also always count on dealing with plenty of mosquitoes and other pests when you go outdoors, and they're still quite active in the fall. But they're no match for our team of pest control specialists at The Bug Man!
We offer monthly mosquito treatment plans each year from April through October that start at $75 monthly for an average-sized yard. We also offer single-visit treatment plans if you're planning an outdoor party or a special event. We'll inspect your yard and spray for mosquitoes as needed, and we're just a phone call away if you need follow-up treatment between your scheduled service visits. Our experts are committed to professionalism and legendary customer service, and your satisfaction is always guaranteed!
There are also several easy things you can do on your own to keep the mosquitoes away at home. For starters, keep your lawn mowed and trim your hedges, particularly if they're in direct contact with your home. Mosquitoes lay their eggs in stagnant water, so keep your rain barrel covered and deal with any areas in your yard where rainwater accumulates. You can also dump leftover coffee grounds in trouble areas to prevent mosquito larvae from growing.
Tiki torches and citronella candles add plenty of atmosphere to any outdoor gathering, and you can also plant some fresh citronella in your garden. Marigolds are a great way to add a splash of color to your flowerbed, and they also have mosquito-repellent properties.
A screened-in porch is a low-tech solution that can also potentially increase your home's resale value, or you can use netting and canopies on a temporary basis. Mosquitoes also aren't great flyers and aren't active in windy conditions. An outdoor fan is a great way to keep them away and beat the heat at the same time!
If you have any questions about our mosquito treatment plans or would like to schedule service, contact us online, or at 501-663-9464.