Contact The Bug Man today to schedule your annual termite inspection!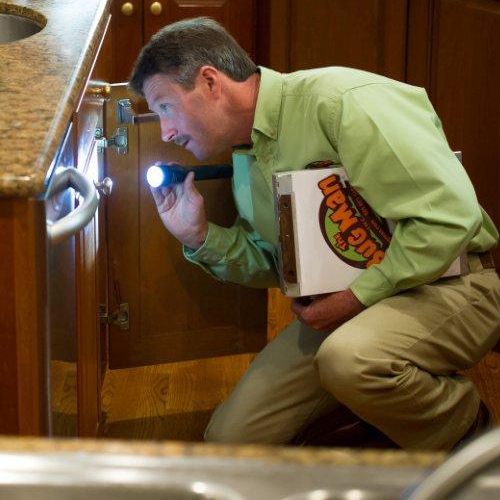 The average homeowner looks at eight or more homes before making an offer, and you left no stone unturned to find a property that offered the right combination of location and square footage. Your home is the most important thing you own, and you owe it to yourself and your family to protect your investment with an annual termite contract! Our team of experienced pest control specialists at The Bug Man has been Arkansas' most trusted pest control company since 1976, and we're a phone call or mouse click away when you're ready to enjoy true peace of mind all year.
We offer trusted pest control services in Little Rock, and we also proudly serve homeowners in other central Arkansas communities, including Benton, Hot Springs, Pine Bluff, Conway, and Searcy. Termites cost homeowners more money each year than fires, floods, and tornadoes combined, and an annual termite contract is your best way to stop infestations before they start. Your in-home inspection typically takes less than an hour, and our trained technicians will inspect your home from top to bottom for evidence of termite activity. They'll notify you of any concerns and make specific recommendations to ensure your home remains free of termite activity.
One of the most important things you can do on your own to prevent insect activity is to stay on top of your yardwork and routine home maintenance. Your home's exterior wood should be painted every 5-10 years, and you should periodically inspect your roofline, eaves, soffits, and fascia boards for water damage and wood rot. Termites prefer unpainted wood, so be sure to repaint the affected areas after repairing or replacing the damaged wood.
Termites and other pests lurk in unmowed lawns and prefer dark, moist places. Be sure to prune the edges next to your home and contact a professional tree service if you have any overhanging limbs in direct contact with your roof. Termites also construct "mud tubes" as a source of food and transportation, and you should contact us immediately if you spot a spiderweb-like pattern developing on any of your home's exterior surfaces.
To learn more about termite control or schedule your annual termite inspection, contact us online, or give us a call at 501-663-9464.