Contact The Bug Man to Keep the Mosquitoes Away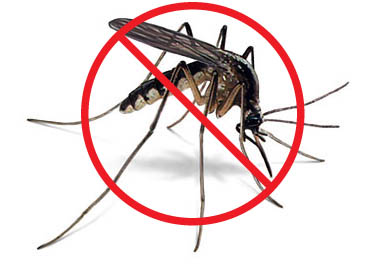 Summer is a great time to get outside and enjoy all the scenic beauty The Natural State has to offer. But our insect problems are the stuff of legend, and most of us are used to spending our summers swatting away insects. In fact, if you don't take the right precautions when you plan a picnic lunch you run the risk of being the main course!
Our team at The Bug Man is here to help you and your family enjoy the mosquito-free summer you deserve! After the year we've all had, the last thing we should be forced to deal with is an insect infestation. We offer affordable mosquito treatment plans that start at $75 a month for an average sized yard, and single visit treatments if you're planning a special event. We'll work with your schedule and your budget to determine a treatment plan that makes sense, and you can enjoy the peace of mind that comes with having our team of experts in your corner. Call us when you're ready to schedule your service and we'll be there right away. Here are a few easy tips to help keep the mosquitoes away:
Eliminate standing water sources-Mosquitoes lay their eggs in stagnant water, so be sure to empty kiddie pools and pet food dishes after use. If you have a bird bath or water feature, be sure to install a pump to circulate the water.
Citronella and Tiki Torches-Citronella candles and tiki torches are inexpensive and they add a nice ambience to an outdoor gathering. You can also plant fresh citronella in your garden for year-round protection.
Low-Tech Solutions-Mosquitoes are terrible flyers and not active when the wind exceeds 15 MPH. Outdoor fans will keep you cool and keep the mosquitoes away. A screened-in porch is always nice, but you can also purchase a variety of portable screened-in canopies at your local sporting goods store or outdoor outfitter.
If you have any questions, or would like to schedule a mosquito treatment, contact us online, or at 501-663-9464.