Contact The Bug Man For Your Annual Termite Inspection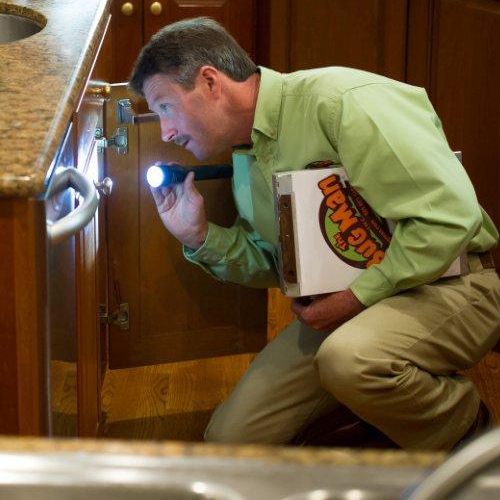 We always have to stay one step ahead of the weather when it comes to protecting our homes. The Natural State is well-known for heavy seasonal rainfall and flash flooding, and we owe it to ourselves to be prepared. But when it comes to causing structural damage, termites are still the undisputed champ! They cause more damage to homes each year than fires, floods, tornadoes, and other natural disasters combined, and infestations are extremely difficult to detect in their early stages.
The Bug Man has been Arkansas' most trusted pest control company for over four decades, and we're here to keep your home pest-free! Contact us today to schedule your annual termite inspection, and we'll help you enjoy peace of mind all year long. Our team of pest control specialists has the training and experience to detect termite activity before it's too late, and you'll enjoy peace of mind all year long with your annual termite contract. We also have a few easy steps that you can take to protect your home from infestations before they start.
Repair water damage-If you have any wood rot on the exterior of your home, you're setting out a buffet for termites and you're also inviting rodents into your attic or crawl space. Keep an eye on your eaves, soffits, and fascia boards for damage, and make necessary repairs right away.
Address moisture problems-If you have excess humidity in your attic or your crawlspace, you're asking for trouble. In addition to being a ripe target for termites, moisture and mildew also create the right conditions for the growth of dangerous mold.
Eliminate Habitats-When termites find an access point into your home, they often build "mud tubes" on the exterior of homes from a mixture of saliva and frass (droppings). Mud tubes serve as a source of both transportation and food for termites, and they often indicate a severe infestation. You should also declutter your attic and mow your lawn on a regular basis to eliminate other places where insects can hide.
If you have any questions about termite treatment, or would like to schedule a termite inspection, contact us online , or give us a call at 501-663-9464.