Contact The Bug Man for Outdoor Mosquito Treatment This Summer!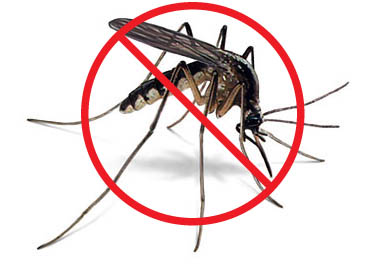 As we gear up for another great summer in The Natural State, most of us want to spend as much time outdoors as possible. Whether you enjoy camping, fishing, golf, or mountain biking, you can do it all in Arkansas! But many Arkansans prefer to enjoy the scenic beauty of their backyard, and mosquitoes aren't invited to the party! The Bug Man has been central Arkansas' leading pest control company for over 40 years, and we're here to help!
Each year from April through October, we offer monthly mosquito treatment services that start at $75 a month for an average-sized yard. We also offer single-visit treatments if you're planning an important outdoor event such as a wedding or a church picnic. Mosquitoes are no match for our team of pest control experts, and we're ready to help you enjoy a pest-free summer. Here are a few easy things you can do on your own to keep the mosquitoes away.
Eliminate insect habitats and food sources-It's important to keep your lawn mowed over the summer, and you should trim all vegetation near your house. Insects and other pests are always looking for dry and dark places to sleep, and mosquitoes lay their eggs in standing water. Be sure to empty kiddie pools and pet water dishes after use, and circulate the water in your koi pond or outdoor fountains. Be sure also to tie your trash bags tight and keep your trash can covered at all times.
Add plants with repellent properties to your garden-Marigolds are a great way to add a splash of color to your flowerbed, and they attract dragonflies that prey on mosquitoes. Garlic, citronella, mint, and other herbs also have natural repellent qualities, and you can use them in your kitchen!
Use screens and outdoor fans-If your home doesn't have a screened-in porch, you can purchase mosquito screens in different sizes at most sporting goods stores and outdoor outfitters. Mosquitoes aren't great flyers and aren't active when the winds exceed 15 MPH. A large outdoor fan will keep you cool and mosquito-free, and it's a great investment for homeowners who frequently enjoy entertaining guests on their decks and patios.
If you have any questions about our mosquito treatment plans or would like to schedule service, contact us online, or at 501-663-9464.