Call us now to schedule your annual termite inspection!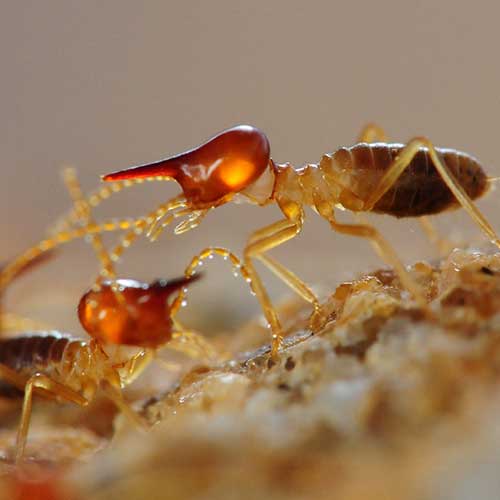 When it comes to things that cause expensive property damage, did you know that termites cause more damage to homeowners each year than fires, floods, and storms combined? It's true! That's why a termite control plan is a required component of most mortgages. The good news is that with a proactive approach, termite treatment is a piece of cake. Contact our team at The Bug Man at any time to schedule a termite inspection, and be prepared to take a few precautions as you remodel or upgrade your home:
Control Access and eliminate habitats–If your home has a crawlspace, take a look around at any areas of direct wood-to-earth contact, and make sure that there isn't an excess moisture buildup. Be sure also not to store firewood directly next to your home, and cut back any tree branches and shrubs that are rubbing against your home or roof.
Think like a Termite–Termites prefer dark, humid areas, and require moisture to survive. We will look for areas of moisture buildup during our annual inspection, but if there are areas where standing water accumulates after rainfall, it is to your advantage to pursue long term drainage solutions. If you have a rainwater barrel, keep it covered and don't store it directly next to your home.
Inspect your property on a regular basis – Every homeowner is different. Some walk around their home and look for the first signs of damage, and some ignore small problems long enough for them to turn into large ones. But as a homeowner, you owe it to yourself to protect your investment by looking for "mud tubes" on the side of your home. The tubes are a mixture of saliva and frass (droppings) that provide the moisture and insulation that termites need to survive. You might not be able to identify an infestation on your own in the early stages, but if you see warped wood or sawdust or if you tap on wood and it sounds hollow, give us a call right away!
Contact us any time that you have questions online, or at 501-663-9464. Be sure to also ask for our $25 off initial termite service special!