Call The Bug Man For Monthly Mosquito Treatment!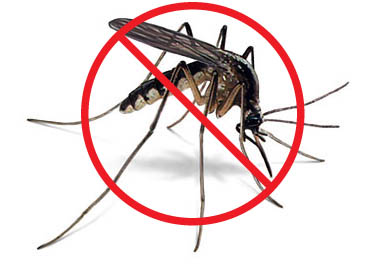 It's summertime again, and Arkansans can't wait to get outdoors. Unfortunately, The Natural State is almost as well-known for summer insect activity as it is for scenic beauty! The good news is that when you're at home, we can help you fight back! The Bug Man has been central Arkansas' most trusted pest control company for over four and a half decades, and we offer affordable mosquito treatment services every year from April through October.
Our monthly mosquito treatment services start at $75 a month for an average-sized yard. We'll spray your yard monthly, and come back as often as we need to. You'll enjoy a pest-free summer, and have your yard to yourself. We can also help you with any insect or wildlife removal services inside your home. We offer legendary service and great prices. Here are a few additional things that you can do on your own to stop insect infestations before they start:
Lawn and Garden-Keeping your lawn mowed and your hedges trimmed will take away a lot of potential habitats for insects and other pests. Be sure to also trim any tree branches that are in contact with your roof. If you like using tiki torches and citronella candles, be sure to also plant some citronella in your garden! Citronella, marigolds, and mint all have mosquito-repellent properties, and they also attract dragonflies. Dragonflies are harmless to humans, but they prey on mosquitoes.
Pools and Fountains-Mosquitoes lay their eggs in stagnant water, so you'll want to make sure that your pool or any outdoor fountains have circulating water. Be sure to empty kiddie pools after use, and address any drainage problems in your yard if you see standing water after it rains.
Low-Tech Solutions-A screened-in porch is a great way to keep the insects away all year long, and you can also use outdoor fans to stay comfortable. Mosquitoes aren't good fliers, and they aren't active when the wind is blowing more than 10-15 MPH.
If you have any questions, or would like to schedule a mosquito treatment, contact us online, or at 501-663-9464.