Bothered by Mosquitoes? We're here to help!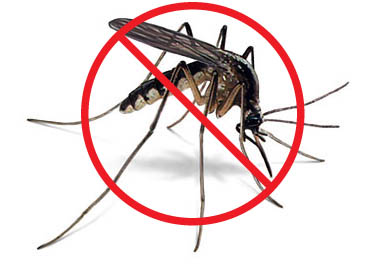 There's nothing like spending time outdoors during the spring. The temperatures and humidity outside haven't reached their seasonal extremes yet, and it's time to fire up the grill and watch the kids play. Unfortunately, when you're having so much fun in your backyard, there seem to always be some unwanted guests that want to join the party!
The good news is that our team of pest control experts at The Bug Man is here to help! We offer a wide variety of services, including annual termite inspections, humane animal removal, and treatment for bed bugs, and they're all offered at value pricing. Each year from April through October, we also offer monthly mosquito treatment services that start at $75 a month for an average-sized yard. Contact us at any time, and we'll be there to help send your unwanted visitors packing! When it comes to mosquitoes, treatment is most effective if you take a proactive approach. In addition to professional treatment, we also have a few easy recommendations that you can follow on your own:
Eliminate standing water-Mosquitoes lay their eggs in water, so make sure that you dump out pet food dishes and kiddie pools after use. Rain barrels are usually okay, as long as they're covered. And if you have a bird bath or koi pond, make sure that the water is circulated.
Mow your lawn and prune your hedges-Keeping your lawn mowed eliminates the habitat for mosquitoes and most nuisance insects. Make sure to also trim back tree branches and hedges so that they are not in direct contact with your home, because that's a way for termites to gain access.
Use screens and outdoor fans-Mosquitoes are very poor flyers, and aren't active in winds over 10 MPH. An outdoor fan will keep you and your family cool, and keep away the insects. A screened in porch is a great thing to have, but if you don't have one, you can purchase screened canopies at sporting good stores, or any retailers that carry camping equipment.
If you have any questions about our mosquito treatment plans, or would like to schedule service, contact us online, or at 501-663-9464. Be sure to also click here to see our money-saving coupons!