Bothered by Mosquitoes? Ask us about a Mosquito Treatment Plan!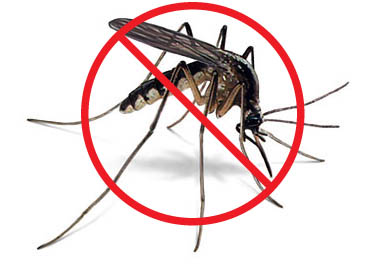 There aren't too many things more annoying than mosquitoes during the summertime! Mosquito season lasts well into the fall in Arkansas, and it might seem like your only choice is to hide inside and binge on your favorite TV show. The good news is The Bug Man is here to help! We've been helping Arkansas homeowners keep their homes pest free since 1976, and we're here to send the mosquitoes packing!
Our monthly mosquito treatment plans are offered each year from April to October each year, and they average $75 per month for an average-sized yard. Your treatment plan includes a monthly service visit, and follow-up appointments as needed. If you have a special event or an outdoor celebration planned, we also offer one-time treatment plans. When you're ready to schedule service, we'll be right away. You can also do a few things on your own to prevent an infestation.
Lawn and Yard Vegetation-You should already be mowing your lawn on a regular basis, and that is one of your most important lines of defense. Be sure to also make sure that all of your yard vegetation is trimmed back, particularly if it comes into contact with your home or your roof. Insects and other pests are pretty crafty and you don't want to give them access points or places to hide. You can also plant marigolds, citronella, mint and garlic in your garden. They have natural mosquito repellent properties and they also attract dragonflies, which are mosquito predators.
Drainage-Mosquitoes lay their eggs in stagnant water, so be sure to resolve any drainage issues or standing water in your yard. Be sure to empty kiddie pools and pet food dishes after use, and keep water circulating in your Koi pond or outdoor water feature.
Low-Tech Solutions-A screened-in porch is an inexpensive home improvement that you can enjoy all year long. Mosquitoes aren't very good flyers, and outdoor fans are a great way to keep them away and stay cool in the process!
If you have any questions, or would like to schedule a mosquito treatment, contact us online, or at 501-663-9464.