A mosquito treatment plan is your ticket to a pest-free summer!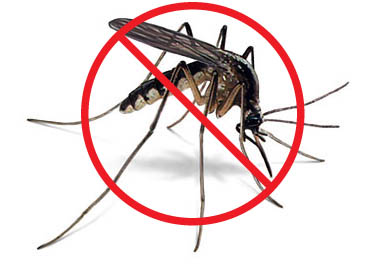 When you live in The Natural State, it's hard to resist the allure of spending time outside. We all complain about the humidity and the triple-digit temperatures, but they're not enough to keep us indoors. Mosquitoes and other flying pests are a different story!
The Bug Man has been central Arkansas' leading pest control company for over 45 years, and we offer monthly mosquito treatment services to help you and your family reclaim your yard this summer. Whether you want to entertain guests by hosting a cocktail party or you just want to watch your children play, we'll make sure that you don't spend all your time swatting at mosquitoes.
Each year from April through October, we offer mosquito treatment plans that start at $75 a month for an average-sized yard. Our pest control technicians will come to treat your yard all summer long, and they'll keep the bugs away. We also offer one-time treatment services for special events such as church picnics and outdoor weddings. You and all of your guests can have a great time, and you can stay outside all night long!
There are plenty of things that you can do on your own to keep the bugs away, including keeping your lawn mowed and your hedges trimmed. Insects and other pests are always looking for places to breed, and staying on top of your yard work eliminates their habitats. Mosquitoes lay their eggs in stagnant water, so be sure to empty pet water dishes and kiddie pools after use. If you don't want to use Tiki torches, you can also plant citronella, mint, and marigolds in your yard to keep the bugs away. They all have insect repellent properties and they attract dragonflies, which are natural mosquito predators!
If you have mosquitoes bothering you and your family, give us a call to get your yard back! A small investment in mosquito treatment is money well-spent, and we're ready to help! We take pride in our commitment to legendary service, and your satisfaction is always guaranteed!
If you have any questions, or would like to schedule mosquito treatment services, contact us online, or at 501-663-9464.