A few helpful tips to insect-proof your home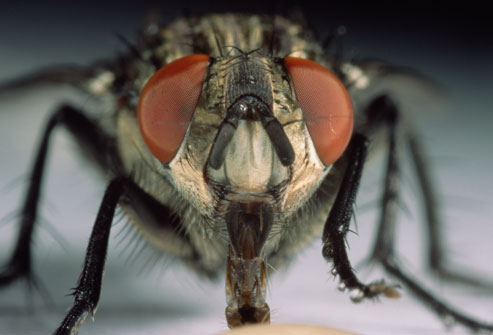 During the winter months, many homeowners take the reduced amount of insect activity for granted. When it's really cold outside, there aren't nearly as many bugs to swat, but the reality is that they have to go somewhere. The place that they often prefer during this time of year is inside your home, attic, or crawlspace, because it's warm, and food is easier to find.
Since 1976, central Arkansas residents have always turned to The Bug Man for pest control services and humane animal removal. Our team of experts are always a phone call or mouse click away, and we encourage you to contact us at the first sign of an infestation. When it comes to pest control, the best defense is often a good offense, and we have a few recommendations that will help you keep your home pest free:
Keep your kitchen clean-The last thing that you want to do is to leave the insects an all-you-can-eat buffet. What this means is making sure that you do the dishes, take out the trash, wipe down your countertops, and keep your floors clean. Be sure to also clean behind and underneath your appliances.
Seal crawl space vents-Your vents should be closed this time of year to help you save money on your utilities, and keep your pipes from freezing. This will also discourage the bugs from finding their way inside.
Install door sweep brushes-We're proud to carry Sealeze door sweep brush products, which can seal for gaps under doors up to 4 inches. They're primarily used in industrial and commercial settings, but you can also use them on your external doors. Brush door seals are inexpensive, easy to install, and offer many great benefits feature densely woven nylon bristles that form a tight seal around exterior and overhead doors, helping to significantly reduce the risk of attracting unwanted pests. They can also help you lower your energy costs!
If you have any questions, or would like to schedule service, contact us online, or at 501-663-9464.