We offer wildlife relocation services for your unwanted attic guests!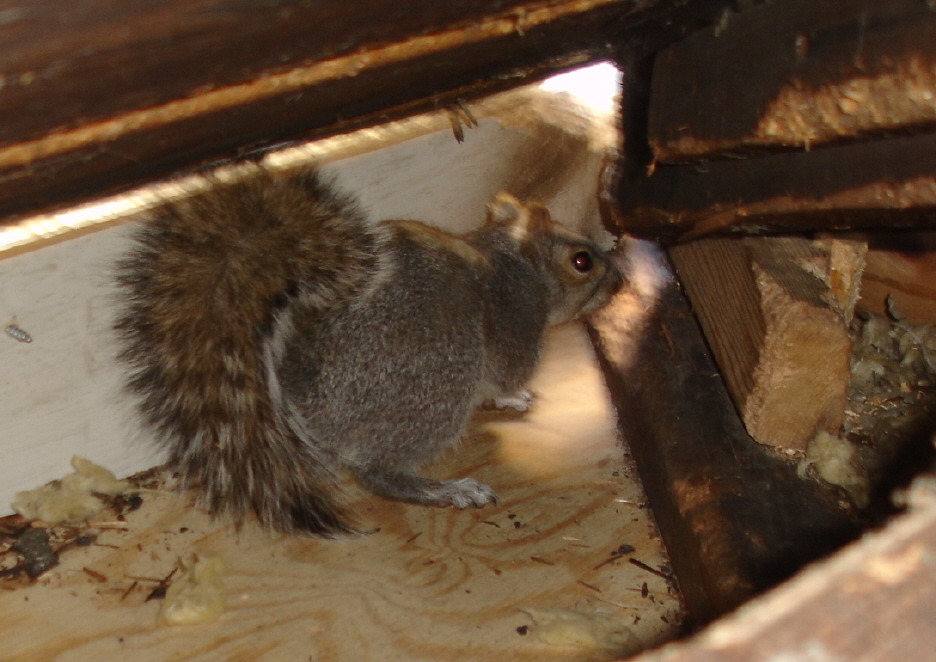 The Bug Man has been Arkansas' pest control leader since 1976, and we're here to help you and your family enjoy a pest-free home all year. We offer annual termite inspections to help you protect your investment in your home and mosquito treatment plans to help you and your family enjoy plenty of backyard fun without having to sway flying insects. But sometimes the pests are a little larger and much furrier, and we can help you get rid of them too!
Every homeowner worries about finding rats and mice in their crawl spaces, storerooms, and garages. Other animals, such as birds, chipmunks, opossums, raccoons, and squirrels, also frequently find their way into attics. We offer humane animal removal service, and we're a phone call away if you hear noises in your attic or crawlspace. There are also a few easy things you can do on your own to protect your home from unwanted rodents and other wildlife:
Store outdoor trash properly-Be sure to securely tie all trash bags before depositing them into your rolling containers, and store them as far away from your home as possible with the lid closed. Be sure to also occasionally rinse your outdoor receptacles with the garden hose.
Eliminate outdoor habitats– Prune tree branches and shrubbery next to your home frequently, as well as tree branches that overhang your roof.
Secure doors and vents-Your attic and crawl space doors should be closed and latched at all times, and you should ensure that the screen in your attic and/or crawlspace vents is intact. We get a lot of severe weather in Arkansas, and you should occasionally have your rooftop shingles and turbines professionally inspected for wind and water damage. Be sure to check your eaves, soffits, and fascias for wood rot at least once or twice a year. Untreated wood rot can quickly create plenty of easy access points for rodents or larger animals. After replacing the damaged wood, paint or seal it immediately to discourage future termite activity.
To schedule service, contact us online or at 501-663-9464. Click here for a coupon worth $50 off wildlife relocation services.