It's cold outside and rodents want to move in to stay warm. Call The Bug Man to send them packing!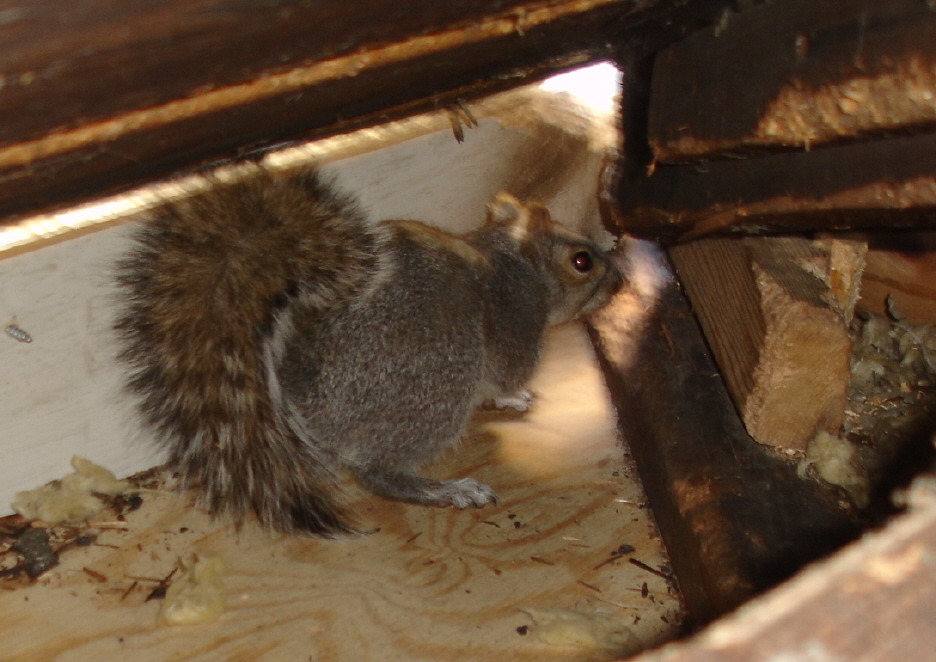 As the temperature drops outside, there's nothing like turning up the heat, crawling under your favorite quilt, and enjoying a hot beverage. Unfortunately, humans aren't the only species that's looking for a warm place to sleep this time of year. Insects are much less active during the winter, but as the temperatures drop below freezing, rodents and other wildlife begin seeking out places to sleep and breed. If they wind up nesting in your attic or crawlspace, they can do a lot of damage.
In addition to being Arkansas' insect control leader, The Bug Man also provides rodent control and humane animal removal services, and If you encounter unwanted visitors, we're always a mouse click or phone call away. There are also a few easy things that you can do on your own to prevent unwanted visitors from nesting in your home:
Close your crawl space vents-This is the time of year when you need to close your crawl space vents. Even if the screens are intact, a resourceful animal may decide to chew or claw its way inside. Keeping your vents closed is also a good way to reduce the risk of frozen pipes.
Prune your shrubs and other yard vegetation-This is a great time of year to prune your shrubs, because you won't have to do it again for at least a few more months. Thick shrubs and bushes can provide a habitat for animals, and if they're nesting there, it won't be long before they try to find a way inside. Be sure to also cut any tree limbs that are in direct contact with your roof.
Inspect your roofline for water damage-It's always a good idea to walk around your home, and be sure that there is no water damage or missing wood from your eaves, soffits, and fascia. Rodents can squeeze through the smallest openings, and you owe it to yourself and your family to replace rotten wood as soon as possible.
If you have any questions, or would like to schedule service, contact us online, or at 501-663-9464.